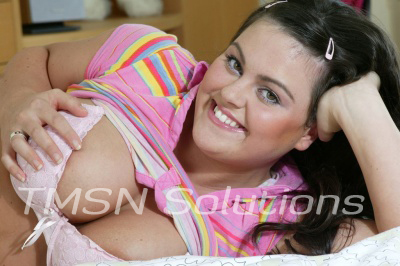 Krysta 844-332-2639 Ext. 410
Oh, hey, hi! You are home early, I didn't expect you to catch me in the playroom after the babies were asleep. Looking around me, you see I've made such a bad, naughty mess. This little baby sitter has been playing in the baby's diapers!
In fact, I have one around my bum now! Do you think it looks cute on me, Sir? My naughty little hands are sliding under my shirt to lift it up and show you the underside of my big udders.