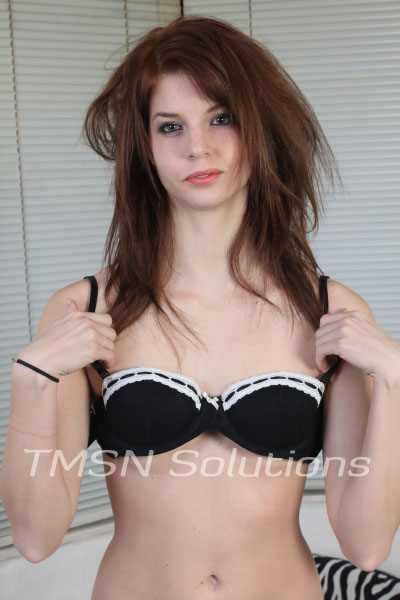 1-844-332-2639 ext 204
I was at the farmers market yesterday like every Monday. Daddy left me to unload the truck. Without me noticing I had unloaded over half the truck and turned to notice I had a small audience of men watching me from behind a stallion trailer. At first, I was a little self-conscience when I looked down to see what I was wearing.
What we call here in the south my "daisy dukes" and my tied up red plaid button down shirt; the knot tucked right and tight under my small but still fun titties. Well I really couldn't help but smile when I looked back and them and could see the want to in all their eyes!