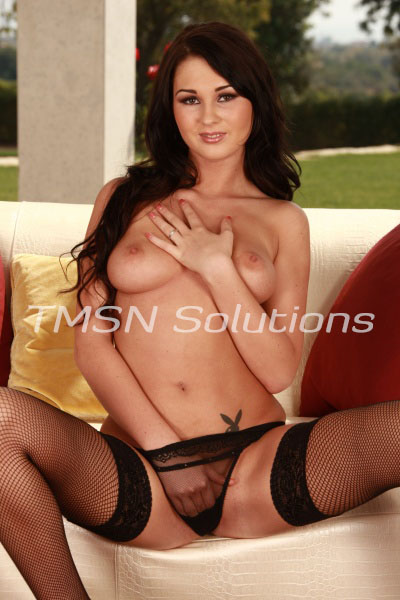 Kayla Cumsalot 1844-33-CANDY ext 357
When he said he craved a submissive brat, I'm unsure if he knew exactly what he was asking for. I'm a good girl most of the time. The other percent of the time, while I'm misbehaving, I simply give him precisely what he asked for.
No one wants to be "Yes, Sir-ed" all the time. How boring would that be? Even if he doesn't admit it, he loves when I keep him on his toes. For example, I'm not allowed to play with my pussy without permission. Normally, this is an easy rule to abide by; he keeps me pleased enough to respect this rule. But always being obedient, like I said, would be boring.
My Dom had an incredibly important business meeting at work yesterday. I figured this would be the perfect opportunity to "Bratten things up." So, dressed only in fishnet thigh highs, his favorite pair of heels, and a tiny black thong he'd bought me, I lay in the center of his bed and took a selfie with my hand in said thong. I sent it to him with the caption, "I'm bored. Dare me to disobey you?"