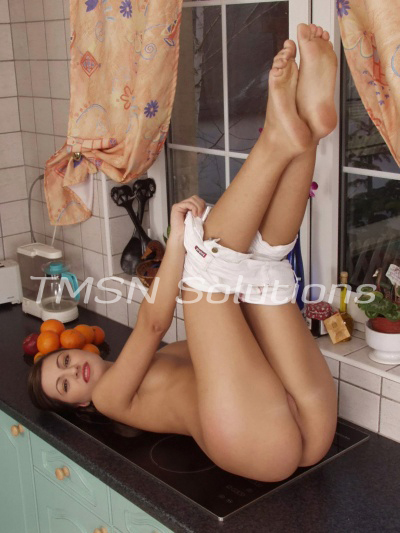 I love to serve and to make things better after a stressful day.  That's why Daddy fucks me after work every day.  He tells me that I make all the stress of the day just disappear.  That makes me so happy and I look forward to when I hear the slam of his car door outside the house each evening.
Daddy Fucks Me After Work
When I hear the car door close I make quick work of stripping out of my clothes.  I love to be ready and waiting for when daddy makes his way upstairs.  My pussy tingles and gets wet when I hear the front door open and close.  Then my clit starts to swell when I hear the jangle of his keys as he put them in the bowl next to the front door.
When I hear his foot steps coming up the stairs it's all I can do to keep my fingers out of my needy pussy.  Daddy opens my door and steps inside.  He loves it when I pretend that I don't know why he's here, no matter how many times we've danced this particular dance.
Daddy?  What are you doing in my room?
He stares at me as he unbuckles his belt and pulls it out of his belt loops.  That sounds makes me melt.  I jump and squeak when he folds the belt over and snaps it loudly in the silence between us.
Get off the bed and bend over, now.
I jump to follow his command.  Scrambling off the bed and bending over spreading my legs without Daddy even having to tell me to.  I hear him drop the belt on the floor and walk up behind me.  He cups and squeezes my bare ass as he unbuttons his pants.
That's my good girl.  It's time to make daddy feel better, baby.
Zesty Zoey
1-844-332-2639 Ext 403