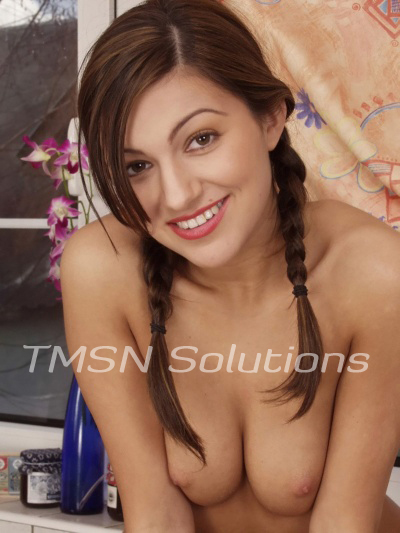 My dirty Daddy Dom took me out to dinner.  Before we went in, he made me pull my panties aside while he kissed me deeply and slid a remote-control vibrating egg deep into my pussy.  He pushed it so deep when he turned it on to test it, it vibrated against my womb.  My pussy gushed as I watched him smile that wicked smile and slid the remote into his pants pocket before getting out and opening my door to help me out of the car.
Dirty Daddy Dom
Daddy Dom guided me inside ordering a steak for himself and a chicken Caesar salad for me at my request.  When the waiter had walked away, Daddy Dom whispered my name and hit the button in his pocket.  I squirmed in my chair as the silent bullet buzzed to life deep inside my already soaking wet pussy.  He looked around the restaurant commenting on how no one was paying any attention to us.
Daddy Dom told me to slink down under the table and to thank him properly for taking me out for this lovely meal.  Fighting the need to cum already, I slipped down under the table and made quick work of Daddy's pants quietly kissing and licking his thick hard cock.  He tapped my head whispering that the waiter was headed back to our table with our drinks.  I tucked him back into his pants harder and wetter than before and quickly slinked back into my seat.
He told me to go to the hall and to lift my skirt and to wait for him.
When the waiter left again, Daddy Dom once again turned up the speed on the vibrating torture device driving me higher and higher.  He told me to go to the hall and to lift my skirt and to wait for him.  I stood up and walked into the deserted hallway finding a corner to stand in lifting my skirt as I had been commanded.  Daddy walked up behind me and I suddenly found my pussy stuffed full of hard thick cock the vibrating egg being shoved deeper into my pussy with every thrust.
I couldn't fight the urge anymore and begged Daddy Dom to let me cum.  He granted me permission and immediately my cunt came all over his cock.  With his soaked cock, Daddy pushed my skirt up higher and slammed into my tight ass right to the hilt.  I instantly came again.  Daddy fucked me hard and fast in the ass right there in the hall of that restaurant.  Daddy finally pumped into me so hard his balls slapped my pussy.  I felt his cock fill my ass full of cum.
Zesty Zoey
1-844-332-2639 Ext 403