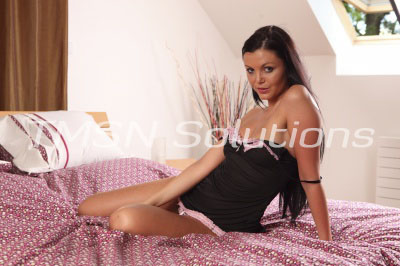 Call Katie: 1-844-332-2639 ext 356
Your wife looks nothing like me. She acts nothing like me. She is nothing compared to Katie and we both know it. Isn't it so fucking sexy knowing everything we do behind her back? I wonder what she would say if she knew that someone so much younger than you owned your cock, your wallet, and your devotion?
You sounded so desperate last night, begging me to let you cum. But why would I do that when it is so much fun to hear you nearly cry with frustration when I edge you over and over?! Your poor cock was leaking precum and I soaked my panties from hearing your whimpers and whines.