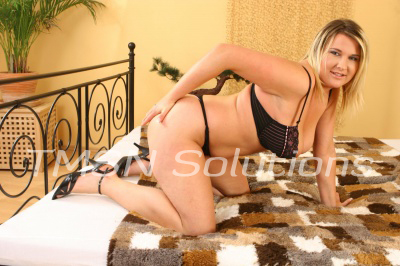 "Juicy" Jody 844-33CANDY ext 332
Pegging and humiliation is not something that I was familiar with until recently. I knew the term pegging, and I knew what it meant. That was as far as my knowledge went. However, recently I found out that, while working with a sissy, I really enjoy the control that comes with pegging and the fun that comes with the humiliation afterward/during. So here's the story of my first time.
It started simple enough. I dressed you up really, really pretty. And you were a good sissy and modeled your clothes for me. I asked you to do a twirl, and then play with that sissy clit for me. I loved every minute of watching you, but I didn't want to wait anymore.