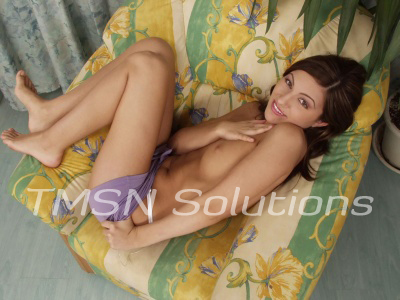 I bet you've all figured out by now that deep down inside I'm just a naughty anal whore.  There's something about the feel of a cock sliding into my ass that gets me dripping wet.  I do these exercises to keep my asshole as tight as can be.  So, every time I take a cock back there it hurts just a little at first.  I am addicted to that feeling.  When the head of your cock breaches my tight ring of muscles for the first time.  Making me breathe deep and slow until my muscles loosen and let you slide in more easily.
anal whore
While I do enjoy a slow and sensual ass fucking, I also love it when you get rough with me.  You grab me by my hair and force me down over the closest surface.  Then you grab my pants and panties and yank them down roughly.  I hear you whisper in my ear that my asshole is going to be sore for days when you're through with me.  You shove your cock into my tight ass hole with no preparation and no warning.  I feel your cock throb and twitch as I scream from the pain of the sudden and harsh invasion.
However you like to fuck my ass, I want you to give it to me.  I crave the feel of your perfect cock sliding deep into my ass.  You want to feel how tight I am and the way it tries to strangle your cock as you work your way in as deep as you can get.  So, get that cock over here ASAP. I'll gladly suck it first to get it nice and wet if you want to build up the anticipation.  While I'm sucking it you can describe in detail how you plan to destroy my dirty fuck hole.
Zesty Zoey
1-844-332-2639 Ext 403