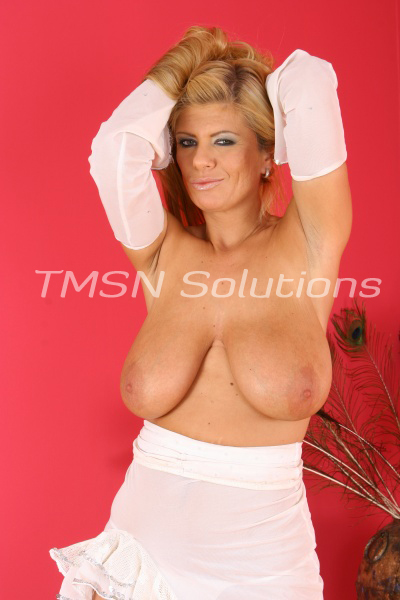 Elaine  1844-332-2639 ext 250
I'm an excellent cook. But I don't need to bake to give my husband the kind of pie he likes. All I need is a hot stud full of cum to fill me up. So that my hubby can clean me out. We have always been an open-minded couple. And my husband has always been very giving. Always wanting me to be satisfied in every way. Even if he wasn't the one able to satisfy me.
He is a great provider so I married him despite his 2-inch cock. And he treats me like a queen because of my sacrifice. From the very beginning, we played with other couples. Also trying out swinging clubs. But my husband decided quickly that he preferred watching me having my cunt drilled hard. And then enjoying his cream pie treat afterward.
At first, we would find willing guys online. Until we figured out that it was much more exciting to get all dressed up and look for them in person. My husband gets into finding sexy outfits for me to wear. He even searches the web looking for beautiful naughty things for me.