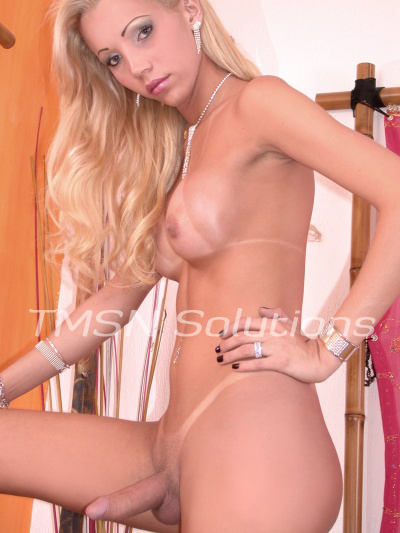 TS Alexus 844-332-2639 EXT 349 
"Is this how your husband fucks you?" I crowed in her ear as my shemeat pounded in and out of her tight pussy. I could tell by the temperature of her cunt and the tight grip of it around my shaft, that no one had fucked her in quite a while.
Her answer was a wealth of moans and her fingers digging into my shoulders to pull me closer. Our tits rocked together, and my hand grabbed for her thigh to fold it up against her body. Looking down, I could watch my cock stretching in and out of her wet channel.
The woman was wild. Clearly, she enjoys a good stretching, but you can't or haven't given it to her like this. What kind of husband are you if you are providing a decent fuck?