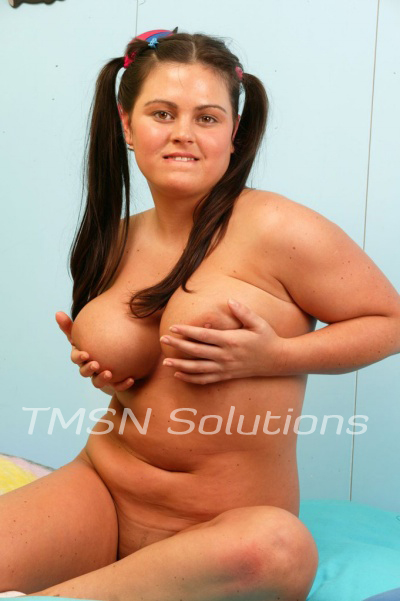 By Mean Lil Krysta 844-332-2639 Ext. 410
Travis begged me to humiliate the fuck out of him, and I'm always happy to oblige such a request. So I asked three of my hottest girlfriends to come with me to his house. When we got there, he was nervous; I guess he didn't expect me to bring an audience. "What will you have me do, Mistress Krysta?" His voice shivered as I walked around him, tapping my finger to my chin.
"Well, undress first, loser. Let's see what we're working with." Katie, Melissa, and Steph got comfortable on the loveseat as I pushed Travis to the center of the living room.
Fuck Your Couch, Loser
"H-here?" He questioned, and I slapped him in the back of the head for being such an idiot. "S-sorry." He stuttered and took off his shirt. He was thin, lanky, average height, and actually cute, but I'd never tell him that. His hands hovered over his waistline like he was scared to take off his pants.
"Don't keep us fucking waiting." I spat at him, and he shoved down his pants and boxers in one swift movement. His cheeks flamed red as the girls, and I burst out in laughter. Travis tried to cover his tiny package with his hands, but I pulled them behind his back. The harder we laughed, the stiffer his two-inch dick tried to get. "Holy fuck! It's smaller than I thought."
"Sorry, Mistress. I'm so sorry." His whole body was trembling, and I noticed his little dicklet was already dripping.
Humiliating
"You won't last long, will you, loser?" He whined and shook his head. "Then let's get on with it." I pushed him toward the couch beside the girls and stepped on the back of his knee to drop him to the ground. He yelped and then gasped when I fisted the hair at the crown of his head and snapped his head back. "No one will ever fuck that excuse for a dick." The girls echoed my words, and I pointed to the small gap in the couch cushions. "All your dick deserves is the rough fabric of your cheap couch. Fuck the cushions."
"Wh-No. Please, I don't want to fuck my couch. Please, Mistress." I laughed and slapped his ass hard.
"You don't want to know what option B will be, Travis." His eyes widened, and he sat up tall on his knees, angling his tiny dick to fit between his couch cushion. All of us fell into laughter again as he began to moan. His tiny little ass flexed with every quick hump of his dick between the cushions.
"Oh, god. Why does it feel so good?" He cried. I slapped his ass hard again.
"Because you are a fucking loser." With my words, Travis shook, and his little dick spilled his cum between his couch cushions.
Krysta 844-332-2639 Ext. 410