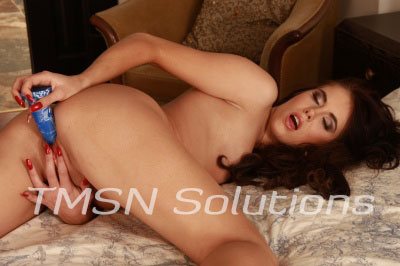 Collette — 1-844-2639  ext 383
Last night I woke up with an extremely wet feeling on my hard nipples.   It took me a while to realize what was going on and of course, I quickly questioned this.  As soon as I realized that my pussy was also wet, I knew my dirty little fingers found their way to my nipples.
Ever since I got my nipples pierced, my dirty little fingers automatically find their way to twist and turn them.   I get so fucking wet when I play with my nipples as they are extremely sensitive. 
I loooooooove talking dirty on the phone while playing with my nipples, or finger fucking my tight little pussy.  With some callers, I even enjoy getting my toys out and fucking my fuck holes.  To hear you and me cumming at the same time….mmmmmm, I'm getting wet just thinking about it.
Let's CUM together
Give me a call and I'll tell you all about what my dirty little fingers enjoy doing.  Call me.
Collette — 1-844-2639  ext 383