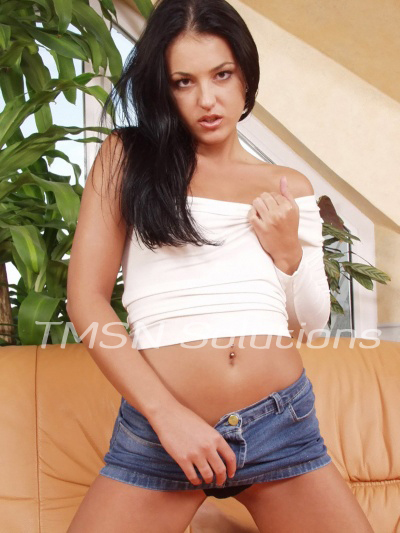 Avery  1-844-332-2639 ext. 228
The first time I saw a man wearing a diaper was at my girlfriend's house. We were just hanging out, watching TV and listening to music. She decided to take a shower, so I was just looking through Netflix to see what was on. All of a sudden in walked her brother Justin, after having taken a long nap.
He was just waking up and was surprised to see me. He was also really embarrassed because he was wearing a diaper and had come in for a change from his sister. "Excuse me, you need a what?" I said after he told me he needed a fresh diaper. I started laughing and this made him even more embarrassed. He looked like he might cry.
I apologized, telling him I had just never seen such a thing. He told me it's not his fault. That because he kept having accidents his mom made him wear them 24/7. He had also grown to like them. I was intrigued. I had never met a diaper lover like this before but there was something so sweet about him. Then I noticed, he really was wet. The front of his diaper was huge and I felt bad. So I gently coaxed him to trust me so I could change him.
We went to the kitchen and I made us a snack and then we went to watch a movie in the living room. He was getting more comfortable around me, even though I was still kinda teasing him about his diaper. He became bolder and would show me how much he likes the crinkly sound it makes. Justin told me about how he like to go out with a diaper on under his clothes, and no one has any idea about it. He gets a little thrill when he thinks of how sneaky he is. It made me giggle thinking about him being out in the world diapered and gave me some ideas about how to have fun with that the next time I saw him.
His sister joined us and was surprised to see him just wearing his diaper and a t-shirt. He told her, "It's okay, sis. I got changed. Avery is fine with it. Right, Avery?" I said, "Yep! I mean it's totally weird to see a grown man in a diaper and I need pictures so I can show people but I guess I'm getting used to it." He blushed and begged me not to take any pictures….but secretly I knew he wanted me too.
Now, we hang out together a lot. If he knows I'm coming over, he will try to hold off on needing a diaper change until I get there. He likes the way I change him he says lol. And since then, I've met a number of men who enjoy this fetish. But, he will always have a special place in my heart. Because, sweet Justin was my first.
Avery xo
1-844-332-2639 ext. 228
https://phonesexcandy.com/candygirl/avery/
https://www.sinfullysexyphonesex.com/avery/
Want to read more of my hot blogs?
https://www.sinfullysexyphonesex.com/author/avery/
https://phonesexcandy.com/author/avery/
https://www.sinfullysexyphonesex.com/author/avery/
https://www.sinfullysexyphonesex.com/author/avery/