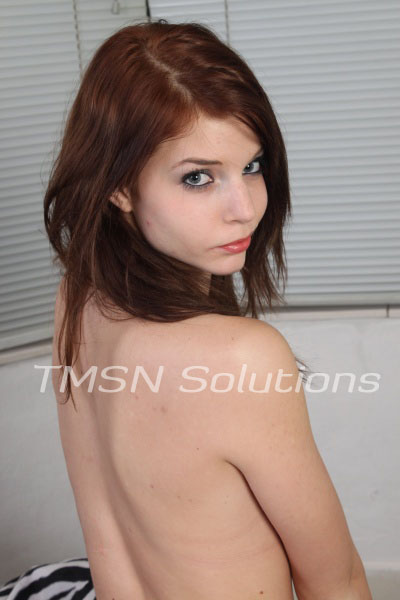 1-844-332-2639 Ext 204
I'm asked all the time what I off so let me spell it out for you!
GFE: let me be that sweet sexy voice you've always wanted as your girl on the other end of the phone. I take joy in bringing you comfort and love! You need compassion in your life! So why not let a sweet southern small-town girl give you what you need?
JOI: will have you begging me to let you cum. And I will only let you if you can ask me nicely!
SPH: You call that a cock? Lol, most little things are cute but sometimes they need to be laughed at so the one attached to it doesn't forget his place! I need a good laugh today!
spell it out so now you know!
ABDL: I love love LOVE to be a mommy to a needy baby. I can be a nice mommy/babysitter or a naughty one. Maybe even a mean one if you need to be punished! Spankings with me and the objects I chose will stay on your mind!
Watersports: I do have some fun with my body and the things that come out of it. If you want to know more about how dirty I'll get all you have to do is ask!
Family-Fun: I have a dad and 3 brothers I have had more than my share of fun. With who you'll have to ask to find out. I will say it was more than one time, it's ongoing AND not just one of my kin.
I love to collect things too.
Part of my collection is strap-ons and ABDL products for all my ABDL play! I have to make sure that I am ready for all the bent over tight asses that come bare to me. And of course all the sweet in need ABDL's that need my attention.
Like any good girl scout, I am prepared! Now that I took the time to spell it out for yall we can have some fun!
Torri
1-844-332-2639 Ext 204
http://phonesexcandy.com/torri/
http://www.sinfullysexyphonesex.com/torri/