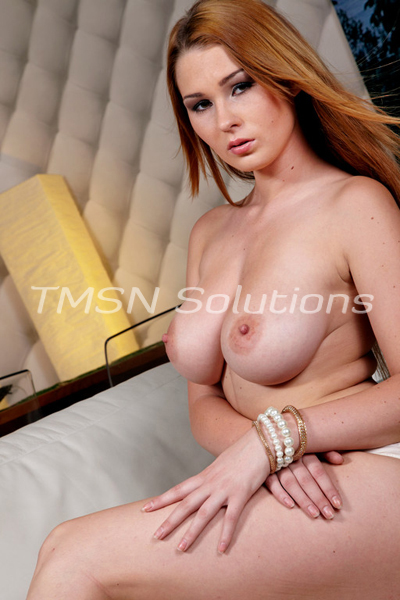 Kayla Cumsalot 1844-33-CANDY ext 357
I have a particular set of skills that makes me a great asset to the urology office. Once in a while, they set up house calls for clients with special needs. Like the appointment, I had the other day! The poor guy was in so much pain! His cock had been hard for days, and his balls were so full and tight they felt as if they'd been filled with cement. The client had tried everything he could think of to relieve the problem before calling the urology office. Finally, however, he was in such a bad state he could no longer walk, making it impossible for him to go see the doctor. 
They asked me if I could swing by his house and flex my…skills to see if I could solve the problem before he had to go to the hospital. Of course, I was happy to help and rushed right over! 
Nurse Kayla Makes A House Call
His front door was unlocked, and I let myself in. Finding his bedroom, I knocked on the door and peeked my head in. The patient was lying on his back with a massive tent in his sweats. "Oh my, I see how this could be a problem, alright!" He nodded and pulled his pants down so I could see the issue entirely. 
I don't think I'd ever seen a cock so hard! His veins were protruding and pulsing. It may not have been very professional of me, but I stripped out of my scrubs and straddled his hips. "Careful. It's so sensitive." He whimpered. I knew I should be more careful, but there was no way I was going to let a hard-on like that go to waste. I was already slick when I rubbed his head between my lips. 
"Just trust me, we're going to take care of this, no matter how long it takes." He gritted his teeth as I sank my tight pussy down on his cock. He grabbed my hips, and I started rocking right away, he didn't disappoint either; he bucked up into my willing cunt. Feeding me every inch of that rock-hard cock. I moaned and threw my head back as I began to cum all over him. My orgasm triggered his first. He shot a powerful load into my pussy but stayed just as hard as ever! "Oh, my. I see." I slowly climbed off his cock and sucked it into my mouth. I loved how my cum mixed with his tasted on his shaft. 
Next, I squeezed his balls softly and whispered, "Do they feel any better after that first release?" 
"Only slightly." He winced as I kneaded his sack in my hand. This was definitely going to be a tough case, but I wouldn't give up. I knew I'd work tirelessly to drain his balls until his cock finally went soft, and he was comfortable again. 
Kayla Cumsalot 1844-33-CANDY ext 357
https://sweetlovinphonesex.com
https://phonesexcandy.com/kayla/