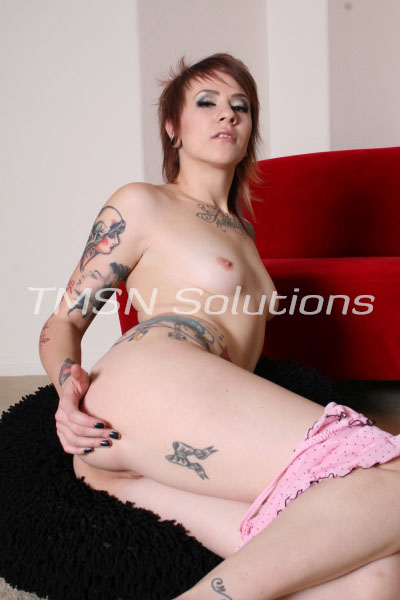 I love tattoos!
So, something you should know…I kind of have a thing for pain. I mean, it's not hard to tell – just look at me! I'm covered in tattoos and it's not nearly enough. I got my first tattoo the day of my 18th birthday, and it was such a powerful experience I nearly came right there in the chair!
So, when I got my most recent tattoo, the stars on my hip, I was dripping wet with excitement and anticipation. I went inside and almost gushed on the spot – the artist was SO hot! She had huge tits, slim hips, and she was even more inked than me.
Appointment time…
As I sat in the chair and showed her my design, I caught a whiff of her perfume – heavenly. I could tell this was going to be an amazing experience. A little while after the artist started her work, the sweet, sinful sensation of pain made me moan. I covered my mouth, but it was too late! She heard me.
"I'm sorry!" I whimpered. She just grinned wickedly at me and kept on working. It was so hard not to squirm in my chair! I was so wet it was definitely showing through my panties, and I knew she could tell.
After she put the finishing touches on the tattoo, she set the machine down and ran a hand up my thigh. "You know…it's customary to tip the artist." She pulled my panties to the side and exposed my dripping wet cunt. I whimpered and bucked my hips as she slid two fingers into me.
Time to close up shop!
Before I knew it, she was sitting on my face, right there in the middle of the shop! As she straddled my face, I saw another tattoo artist, a hunky bearded man, turn the 'Open' sign to 'Closed.' Another man came out of the break room, cock already out, rock hard and oozing precum for me. All I could see was my tattoo artist's sexy, inked ass as I felt my hands guided to two rock-hard cocks…
I love getting tattooed!
xoxo,
Noelle
844-332-2639 ext. 379
https://phonesexwhimpers.com/noelle/
https://sinfullysexyphonesex.com/noelle