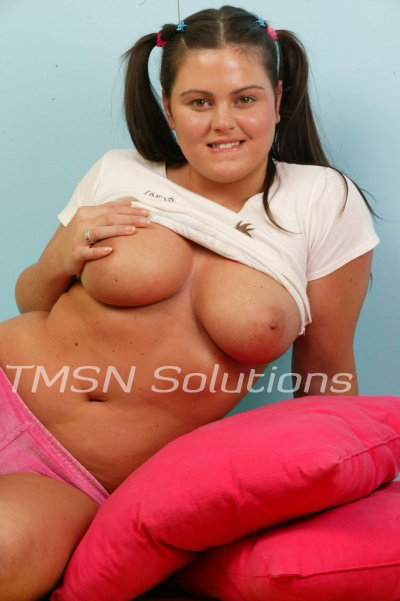 Krysta 844-332-2639 Ext. 410
You've made a BIG mistake, Daddy. I've told you several times now, I'm a big girl, and I'll do as I please! Don't take my toys away! If I wanna stay in my room and masturbate all day on the phone with random men, I should be allowed! But you never stay in your lane, Daddy. You overstepped and cleaned out my room while I was out with friends.
You stole ALL of my vibrators and other fun sex toys. Someone is going to have to teach you a lesson, and I'm happy to do the job.