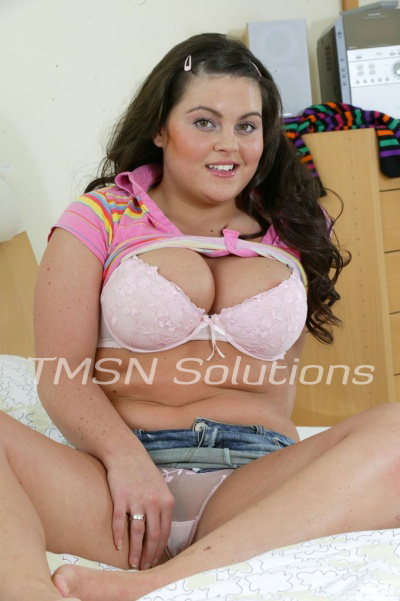 Krysta 844-332-2639 Ext. 410
Recently, I've been feeling like I need to tighten up my body. I love being a BBW teen, but I want to be healthy too! So I started cooking and eating clean and also working out. My Dad, a chef, has been such a big support by helping me grocery shop and cook. Of course, I wanna share my fitness journey with my social media, so I was recording myself this morning while making a smoothie.
Dad was in the kitchen with me cooking his own breakfast, but he stayed out of my way as I zipped about. Nearly finished and ready to go, I excused myself to use the bathroom and forgot to turn my video off. When I returned, I just stuffed my phone in my leggings and kissed Daddy goodbye. He handed me my smoothie, and off I went.