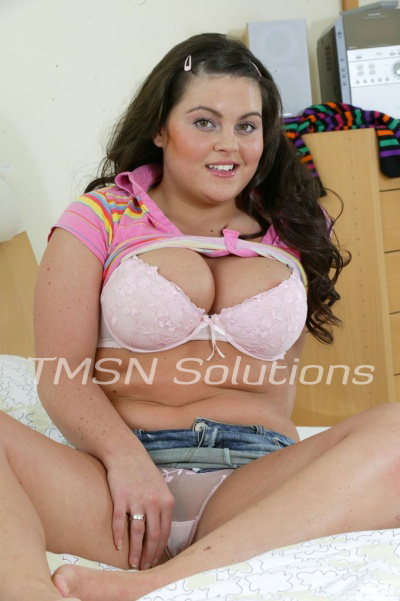 Krysta 844-332-2639 Ext. 410
Recently, I've been feeling like I need to tighten up my body. I love being a BBW teen, but I want to be healthy too! So I started cooking and eating clean and also working out. My Dad, a chef, has been such a big support by helping me grocery shop and cook. Of course, I wanna share my fitness journey with my social media, so I was recording myself this morning while making a smoothie.
Dad was in the kitchen with me cooking his own breakfast, but he stayed out of my way as I zipped about. Nearly finished and ready to go, I excused myself to use the bathroom and forgot to turn my video off. When I returned, I just stuffed my phone in my leggings and kissed Daddy goodbye. He handed me my smoothie, and off I went.
Chef BoyarDaddy
At the gym, I worked out really hard, but with some downtime to relax between sets, I pulled out my phone to edit the part of my video from this morning where I had walked away before posting it to my story. Only when I watched the video, I saw that as soon as I shut the bathroom door, Dad took his cock out and jerked off right into my smoothie bottle! He dipped his dick into the cup to stir it and everything!
I watched the video like five times before grabbing my smoothie and running to the gym's bathroom to masturbate while drinking my Dad's cum smoothie! I wondered if this had been happening, so on my way home, I stopped at best buy and bought a few small spy cameras to put in the kitchen where Chef Boyardaddy wouldn't see them.
That night we were making dinner, Dad and I, and I excused myself to the bathroom. I pulled up the camera feed from the toilet and saw Daddy was doing it again! He was jerking off into the homemade pasta sauce! So I came again, watching him spill his cum into my dinner.
Eat it up straight!
When I returned, he told me to set the table, and I did. We all sat down, and he served me a plate of spaghetti with just a bit of sauce on the top. I asked for more, and he seemed pretty pleased by that. I ate it all and even licked my plate clean, telling Daddy that his sauce was so good I could eat it up straight!
Krysta 844-332-2639 Ext. 410