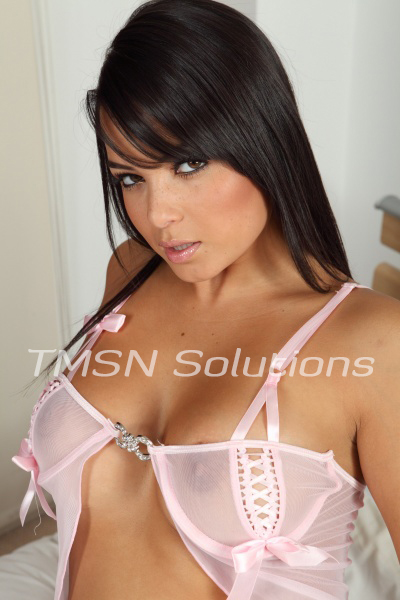 Rita 1844-332-2639 Ext 413
Because I am programmed to appear so realistic, the company decided they would no longer package sexbots up and deliver them to customers. Instead, they would program us with directions and set us off into the big, wide world to deliver ourselves.
I was dressed in simple lingerie under a casual summer dress and given the address of my soon-to-be owner. My machinery hummed with excitement as I left the factory and took my first steps toward my new life. You would think by now, GPS would be spot on, but I was inadvertently sent to the wrong house, your house, for a surprise delivery!
Surprise Delivery
Confidently, I strut up your driveway and ring the doorbell. You seemed surprised by the company but open the door. Don't think I didn't notice the way you looked me up and down. The glint in your gaze tells me you like what you see. "Hi! I'm Rita! Your Robotic Intelligence treating arousal sexbot!"
"Who's at the door, honey?" I hear a female voice call from somewhere in the back. You close the door behind you but not before yelling back.
"Just the solar guys again; ill be back in a bit." Then you grab my elbow and pull me toward the garage. I follow you happily; I am yours, after all. "What do you mean you're my sexbot? I didn't order no fuck doll." You lick at your lips as we enter the dark garage.
"The factory sent me on my own instead of through the mail. I have your order number right here, for Mr. Ken Jones."
"I'm not Ken." You pull me to you and start to kiss my neck. My hands move to your chest, and I try to push away a bit.
"I'm only programmed for Ken. There seems to be a mistake." I try to stop you, but you pull my dress up over my head.
"I'll say." You grin and step back to pull your cock out. "Ken's my neighbor, and he always uses my address for getting nasty things so his wife dont find out. He won't mind if I break you in first." I watch you start to stroke your cock, unsure what to do in this situation. I was designed for Ken, but if you think he won't mind, what's a sexbot to do? "Suck this cock hard for me, Rita." You demand, and I oblige.
Rita 1844-332-2639 Ext 413