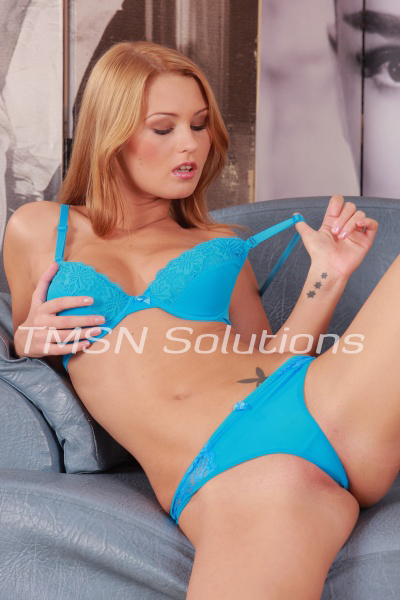 Kayla Cumsalot 1844-33-CANDY ext 357
It's in one's best interest to avoid pain. In fact, it's our most basic instinct to protect our bodies. Self-preservation and all that. However, it seems Sweet lovin' Kayla lacks that very key component. As most Sadists do, he made himself known quickly. Lucas was frustrated, and he wanted to hurt something, better yet, someone. He's a sadist, not a monster; he did warn Kayla before allowing her to submit to him.
He told the stupid girl he was in a foul mood. A mood meant to inflict so much pain that the cops would be called if anyone were to hear the wails from her pretty lips. This should have made her run or at least think twice, but not Kayla. Her pussy pulsed at the idea of hurting for him. She didn't even ask for a safe word when she submitted to the sadist.
Submitting To The Sadist
Lucas showed her to his playroom, where a massive bed filled up the back wall. Hooks and eyes could be spotted in many places, and thick coils of soft, red ropes lay piled on the floor. Kayla undressed as she watched him prep the pully system above the bed. "On your stomach." He demanded, and Kayla crawled up quickly to obey. With her face in the pillows, Lucas laced the red ropes around her ankles and spread her into a split. The tendons in her hips pulled tight as he stretched her wide. Kayla knew better than to whine so soon. She bit into her lip and waited.
Though being exposed and being made to wait had her pussy drooling on his bed covers. Lucas then pulled Kayla's hands behind her back and laced the rope from her wrist to her elbows. She moaned as he sat on her ass and began to pull her long red hair back into a braid. A braid that he twisted more rope into and then tied the end to his pully system. He cranked the rope back until Kayla's chin ached up, and her tits lifted off the bed. Her spine bowed, and she was completely immobile, just as he liked. "Nervous, little girl?" He growled by her ear, but Kayla just moaned. "We'll fix that soon enough."
Rattan Cane for The Pain Slut
Lucas climbed off the bed and picked up his rattan cane. Kayla couldn't see the cane, which made the blow land that much heavier when he slashed it across her ass cheeks. She screamed, partly from the surprise but mainly from the deep stinging pain as the thin wood bit into her flesh. "Why is your pussy getting so fucking wet for this?" He mocked her before swatting her again and again. Hot, red lines bloomed across her ass. Such pretty welts that help ease his frustration. Her continued screams made his cock hard. "What a fucking pain slut." He cooed as his fingers swiped up the mess between her legs and then impaled her. Kayla tried to move, tried to flinch or squirm, but she was securely held in place by his bondage. "You aren't going anywhere till I've had my fun."
Kayla Cumsalot 1844-33-CANDY ext 357