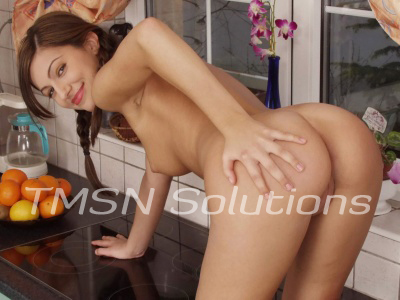 My daddy Dom uses all kinds of horrible punishments on me when he thinks I've been naughty. Recently he soaped figged spanked fucked me for using a bad word. I still don't think it was fair though. The dirty word just slipped out after I stubbed my toes. Granted daddy had warned me a couple of times about running in the house. But still it was not on purpose and the punishment was completely unwarranted if you ask me.
Soaped Figged Spanked Fucked
When daddy heard fuck come out of my mouth, he called for me to come stand in front of him. I was biting my lip and wringing my hands as I stood there shuffling my feet. I listened to his lecture about the number of times he'd spoken to me about swearing. He wouldn't listen to my defenses that I had hurt my toe and that the word had just slipped out. Mean daddy just insisted that I was in need of a stronger reminder.
Out of his pocket he pulled a fresh bar of soap. Disregarding my protests daddy forced to soap between my lips and deep into my mouth. It tasted awful and I tried to complain around the soap. But daddy just told me to shush while he pulled down my pants and panties and pushed me into the corner while he went into the kitchen. When I saw the finger of ginger my eyes widened and I tried to plead around the soap again.
Ignoring my mumbled protests daddy grabbed my arm and pulled me over his lap. I felt his fingers spread my cheeks and that piece of ginger pushed deep inside my ass. I kicked my legs and tried to reach back but daddy only pinned me tightly to him.
Daddy then spanked me hard and fast until I was limp and sobbing. My mouth full of soap and my ass on fire from my figging an hard spanking. Daddy picked me up and put me on my hands and knees on the floor. I heard him unzipping his pants moments before daddy shoved his cock into my pussy.
No cumming daddy commanded as he fucked me hard while continuing to spank me. Daddy filled my aching pussy with his come. Then he tucked himself away and returned me to my naughty girl corner with that bar of soap still in my mouth. He left the ginger in my ass too and didn't let me cum all day!
Zesty Zoey
1-844-332-2639 Ext 403