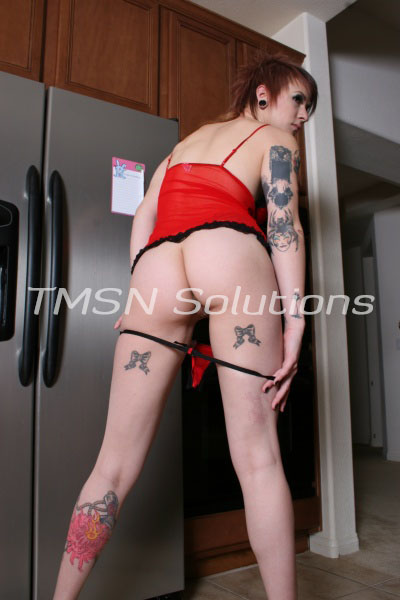 Mistress Noel <3 1-844-332-2639 ext 379
Come here dirty boy.  I know what you're looking at and I know what you crave.  How badly do you want one little taste?  Are you desperate enough to beg for what you want?  Can you think of anything right now other than burying your face between the perfect globes of my ass?  It's time to Worship Mistress Noelle's Ass.
Worship Mistress Noelle's Ass
I do love a man who knows how to worship a perfect ass.  Are you that man?  Crawl over here and slide your hands up my long sexy legs.  Cup my ass cheek, knead them, massage them.  Take your time getting to know their firm softness.  Don't just dive in getting to the good part.  Draw it out, build up the anticipation for both of us.
Start with just putting your nose in there.  Get it in there real deep.  I want it to feel like you're trying to fuck my asshole with your nose.  Smell me, tell me how good I smell.  Tell me that it's making your mouth water.  The smell of my delicious asshole is making it harder for you to hold yourself back.  You start to whimper and beg for just one little taste.
Spread my cheeks nice and wide.  Gaze at that little pucker you desire to taste, to fuck with your tongue.  Stick your tongue out and get your first taste.  Lick and lap at my tight asshole.  Eat it like it's the last meal you'll ever have.  I want you to eat my ass loud and sloppy.  Make it loud and passionate, show me how much you love eating my ass and worshipping my body as a Goddess like me deserves.
Get that tongue in there.  Lick me all the way from my clit up the crack of my ass.  Now fuck my asshole with your tongue.  Shove it in there like you want nothing else in this world.  That's my perfect ass worshiper.
Mistress Noelle
https://phonesexwhimpers.com/noelle/
https://sinfullysexyphonesex.com/noelle/
1-844-332-2639 ext 379