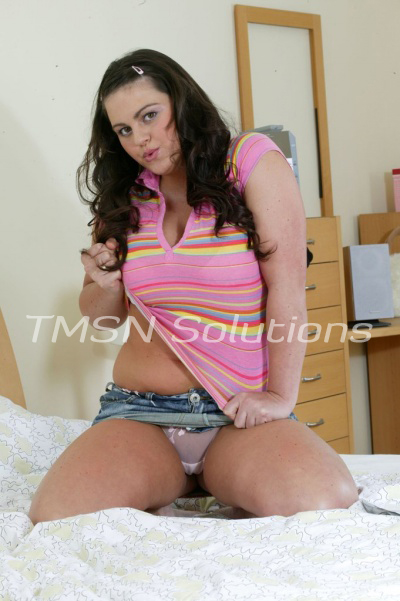 Krysta 844-332-2639 Ext. 410

Oh, hey, hi! It's me, Daddy's little chunka monka, Krysta! I'm new and ravenous for the sweet treat in your pants. My Daddy is away and this naughty princess is now at play. Like anything in life that you could over-indulge, when you call me up, someone is going to need a safe word and it isn't me! Do you have one in place or should I pick one for you?
Make sure you pick carefully. I wouldn't want our sexy time to come to an end before we are both satisfied.
Safe Word
What do I mean when I say pick carefully? I mean don't go picking no word that my fat ass would say for no reason. Like DONUT or PINEAPPLE. If you choose those as a safe word, I might be distracted by how yummy they sound! My mouth would start to water and I might leave you tied up while I sneak off into the kitchen for a snacky snack.
However, on second thought, picturing you tied to my bed, cock stiff and ready for me after I've just eaten something sweet does make my panties a little moist.
Go ahead, make donut your safe word.
Krysta 844-332-2639 Ext. 410
https://phonesexcandy.com/krysta/
https://phonesexcandy.com/sinfully/krysta/