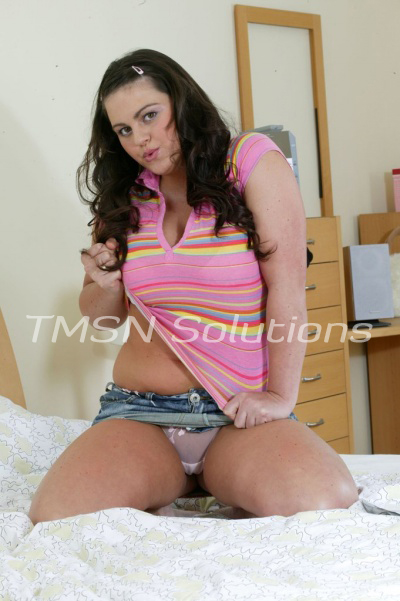 Krysta 844-332-2639 Ext. 410

Oh, hey, hi! It's me, Daddy's little chunka monka, Krysta! I'm new and ravenous for the sweet treat in your pants. My Daddy is away and this naughty princess is now at play. Like anything in life that you could over-indulge, when you call me up, someone is going to need a safe word and it isn't me! Do you have one in place or should I pick one for you?
Make sure you pick carefully. I wouldn't want our sexy time to come to an end before we are both satisfied.