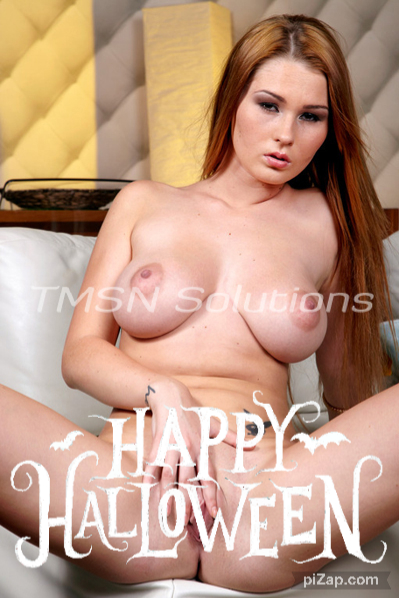 Kayla 1844-332-2639 Ext 357
Princess Maria Is such a brave little girl for Mommy Kayla. She'd never been dressed out in public and was VERY nervous about the idea of going door to door for her first trick-or-treating as a princess. I thought, what better way to get over that fear than to do a trial run and visit all of my Candy Girl Friends as practice? Maria was nervous but agreed. As we dressed her in a pretty pink Ballerina costume, Mommy told Maria if she were a VERY good girl and didn't cum in her diaper, no matter what my friends may do to her, I would let her fuck her cum into Mommy when we got home.
Maria has only earned Mommy's pussy once, and she really, really liked how warm, wet, and tight it was around her Princess wand. She promised to try her best to hold her cummies even though the trail ahead would be extremely humiliating and arousing.
Princess Maria's Trick Or Treat Trial
First we pirouette-ed to Auntie Zoeys house. She has a long driveway in a busy neighborhood, so Maria was a little nervous as she stepped onto the cement and started twirling her way to the front door to say "Trick or Treat" for the first time. Auntie Zoey squealed when she opened the door and pulled the princess ballerina into the house by her tutu!
"I think I chose TRICK!" Zoey giggled and lifted up her skirt while I shoved Maria to her knees. Zoey never wears panties, and her bald little pussy was more than ready for Maria's tongue. As the diaper slut leaned in to lick and treat her Auntie to a delicious orgasm, Mommy squatted down and rubbed the crotch of Maria's diaper.
"Someone is getting very hard in here." I cooed in her ear as she lapped at that sweet slit. "Remember, if you make cummies in your diaper, you don't get to cum inside of mommy later," Maria whined, hearing this but mumbled.
"I can hold it, Mommy." I do love when my sissies challenge me to make them break their promises. We had many more Candy girls to visit after Zoey's house. Do you think my little Princess kept her promise and earned her reward?
Kayla 1844-332-2639 Ext 357
https://phonesexcandy.com/kayla