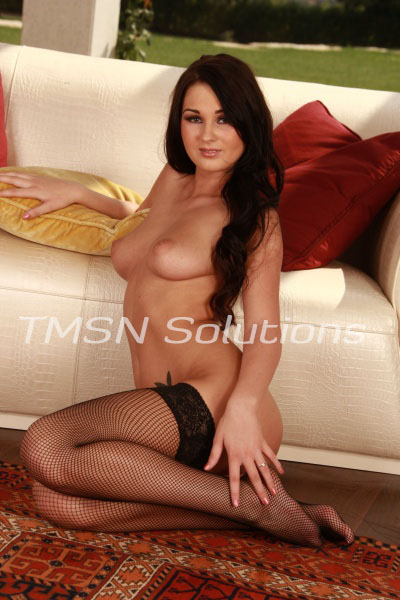 Kayla Cumsalot 1844-33-CANDY ext 357
All of this time at home is making me feel lonely when I'm not working. I think it's time I find the perfect pet. Do you know anyone looking to rehome a well-trained slut? Just because I'm home doesn't mean I have the time and patience it takes to train a companion.
The perfect pet would be content kneeling at my feet for hours while I work. Perhaps he would even lap his tongue over my tingling pussy as I tease, please, and humiliate other callers. That would free up my masturbating hand and I could focus better on the man on the other end of the line.
Pet Play
The pet I bring home would also need to be previously potty trained or willing to wear a diaper. During business hours, I'll be unable to take the boy for his needed walks. He should know how to use a potty pad if his tail is much too big to be tucked into a pamper.
I work a lot but don't think my new best friend won't have a ton of love and affection. Stroking him while I blog and play on twitter will be very pleasing and calming to me. He can nap beside me and save his energy for when I need that thick tongue. I am looking for a companion after all.
After hours, we'll play with his balls and of course, wrestle around the house. He'll need some way to get out his rambunctious energy when all of his resting time is over.
If you know of a pet like this who's looking for a furever home, be sure to have him call me.
Kayla Cumsalot 1844-33-CANDY ext 357
https://phonesexcandy.com/sinfully/kayla
https://phonesexcandy.com/candygirl/kayla/