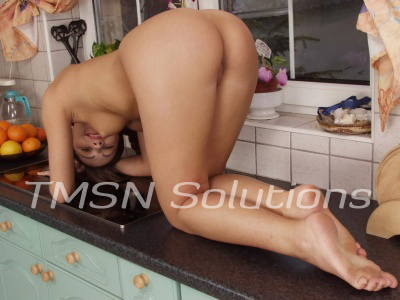 Find Paddled by Professor part 3 here
Time felt as though it stood still.  It felt like hours passed to get through those 30 swats and for me to count each swat out loud.  I was sobbing and fighting the urge to beg him to stop with the increasing intensity of each swat.  I knew that I would not be able to sit down comfortably for the rest of the week.  Finally, though I cried out the number 30 after the hardest swat he had delivered throughout this phase of my punishment.
Paddled by Professor
Professor set the paddle back down on the desk in front of me and gathered me into his arms.  He murmured his praise for my grit and courage getting through the paddling.  I hissed as his hand drifted down and cupped my abused ass cheeks.  Then I felt his finger seeking my back hole reminding me that my punishment was not yet over.
Professor picked me up in his arms and carried me to his bedroom laying me on my side.  Then he pulled my panties and skirt off completely letting them drop to the floor.  Wiping my tears from my face he murmured into my ear that I was almost done and would soon be completely forgiven.  He helped me up onto my hands and knees pressing gently but firmly between my shoulder blades guiding me to rest my cheek on his covers.
I watched as he stripped out of his clothes.  My pussy gushed anew at the sight of his well-muscled body.  Then he climbed up on the bed behind me after he had taken a bottle of lube out of the drawer beside the bed.  I heard the lid click and the squirting sound of the lube and his finger pressing into me as he reminded me that I still was not to move from position until he gave me permission.  Suddenly I found my tight little ass hole burning like nothing I had ever felt before.  My body shook with sobs as he pressed his huge cock against my tight ass hole and the burning sensation only increased.
Leaning over me he told me that he had added an extra punishment for such a naughty girl.  Ginger lube for my anal punishment.  I could only cling to the covers and allow myself to submit to Professor completely.  He fucked my ass hard, his hips punishing the outside of my sore ass cheeks as his giant cock and ginger lube punished the inside of my poor ass hole.
Zesty Zoey
1-844-332-2639 Ext 403