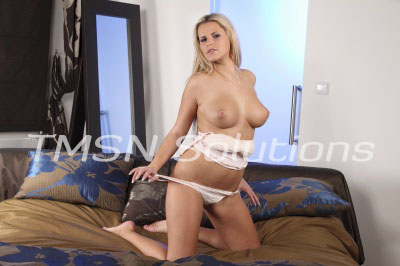 Play along if you dare. Edging Phone Sex isn't something that's for everyone, playing the money shoot game can lead to some strange disappointments.  I don't want to be the cause of a half jacked halfway to a nut that will never cum.
It starts with that tight lump in his pants. We try to ignore it at first while my rose red lips are pressed to your neck kissing and inhaling that manly musk. I find it arousing, with my fingers I reach up and into his hair for a playful tug. 
Skirt Hiked Up Grinding My Pantiless Pussy
At this point, I'm straddling him in his favorite chair, skirt hiked up grinding my pantiless pussy against his concealed cock. My arms wrapped around his neck maintaining eye contact as my hips roll with the music. Is it his birthday or a Saturday who the fuck cares, this is the game. How long can he go?
Because of my wetness his jeans start to get soak. I know he can smell it. I know his precum is starting to build but not yet my little Piggie, not yet. We still have long to go before I'll even let you have one inch of release. I know I'm hot, but don't get too excited just yet we'll get there. 
Sliding off, I'm between his legs now as his heart races and his breath is heavy. Undoing his pants his dick springs up hard and fast. I grasp my warm soft hands around his shaft, rotating my thumb around his head playing in the slick precum. He's ready to let it all go but i'm not quite there yet.
I stare at him as I drag my tongue along the bottom of his shaft. With each lick, I go further and further down till I reach his balls sucking on his salty sack for all his flavor worth. I hope he's still with me. 
Finally I pop the head in my mouth to taste him just  before I slowly and maliciously take all of him into my mouth. Tasting as much of his love stick as I can, I move at a snail's pace. Every neuron on fire as I take him in over and over. He's almost delirious and I'm almost there.
Tight and throbbing
Are you still with me? Are you still here? The moment you're looking for is almost is almost at hand. Just keep going, you're doing so good. I'm almost proud of you.
Now at this point i pop back on his lap with hard kiss feeling his warmth inside me. Tight and throbbing, I rock my hips slowly with his. He wants to rush I want him to prolong. His grunting is telling me I should hurry so I start to speed up.
Inside me is a lightning storm of organisms as I can hear him approach his climax. I make calming sounds as he swells within me. His hips rise as a tightness in chest converts to a groan of relief, my little Piggie just filled me, but i'm not going to stop and now he has to live with the consequences of his actions. Edging Phone Sex
844-332-2639 ext 390
https://sinfullysexyphonesex.com/kimberly/