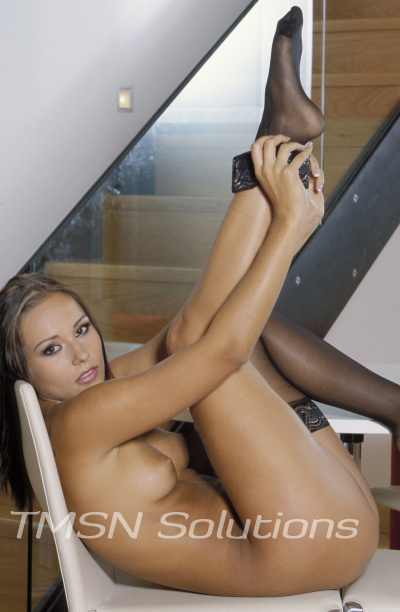 I hear the Skype ring and it is him. The screen appears and before me I see him stroking his cock. He likes to stroke for me, and I like to watch. I rate him. He always gets really high marks. I also compare him, compare him to the other cocks I have seen. We discuss the length and width and then we get more detailed. Yes, very detailed. I like that and it excites me.
I tell him how the head of his cock is very unique. The ledge and the angle. Just perfect. A very distinct ledge too. The kind that makes us girls feel so so good. He starts to get a little harder and those veins start to pop. We discuss those too. I like it. Then, well then we start to talk about other things. Other things that might please me. Things he has never tried before. Think rubber bands, clothespins, and your mouth.
Mistress
Clothes pins. Should we use one? Two? Three? Where should we put them? Should we put them on before or after he starts to get hard? I am thinking he puts them on before he calls. So, when the Skype opens I can see. I can see how much he wants to make me happy and please me. We have yet to decide what to do, but we will. Rubber bands? Flick, flick, flick. Pain is pleasure you know. Just think of all the places we will try that out. Right?
Lastly, well he has never tasted it. That sweet and salty combo that is so delicious. I think he is going to love it. But we haven't gotten there yet. But we are progressing.
Do you have something you would like to show Mistress Laylene? Something to make my panties wet? I bet you do. Give me a call and let me rate you too.
XXOO Laylene 1-844-332-2639 ext 419
https://phonesexcandy.com/candygirl/laylene/
https://phonesexcandy.com/sinfully/laylene/