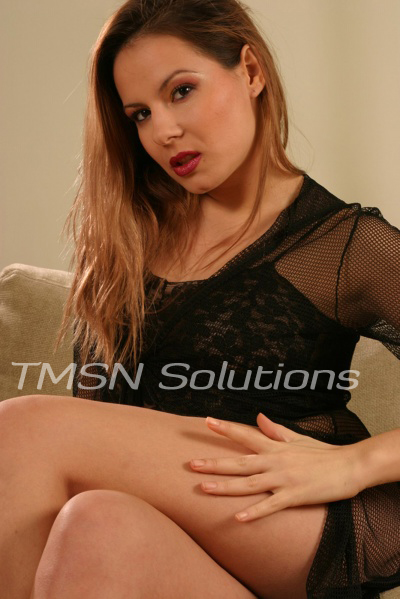 MONA MOANS 1-844-332-2639 EXT 316
Hello, my darlings!
First, let me say how excited I am to join the Phonesex Candy team. Seems like I am finally home. Let me explain a little about how I landed at your favorite erotic phone sex playland.
Formally, I traveled between the US and Europe a lot. You see, my mother is Belgian. So, I've lived in between Europe and the US. I was a bit of a party girl and modeled a bit, sang with bands and as a result, I lived a fun and sexually exciting life. But, I married a few years ago and ended up with a boring, vanilla man. Consequently, the slutty party girl still rages inside of me and erotic phone sex is my current outlet for my growing nymphomania.
Erotic and Sensual Sexual Exploration
Seems like my husband is never here anymore. Maybe he's just too old to appreciate the worldly and sensual fucktoy he married. But, I don't care if he doesn't give me attention. I'm a strong woman and I take what I want when I want it.
And, I want to do a lot of sexual adventuring with you phonesex sluts! Don't be shy darling. I certainly won't be! Send me a message in the chat room or set up an introductory call so that we can get to know each other a little bit. While I'm clearly interested in achieving orgasmic bliss, I'm a giver and very sensual so making sure your cock feels taken care of is equally important to me.
Finally, I'll only be around when my husband is not. So it's important to take advantage of the times I'm here. If you see I'm available, let's arrange a date.  I can't wait to play my darlings!
MONA * YOUR EROTIC PHONE SEX OBSESSION * 1-844-332-2639 EXT 316
https://www.sinfullysexyphonesex.com/mona/
https://www.sinfullysexyphonesex.com/mona/