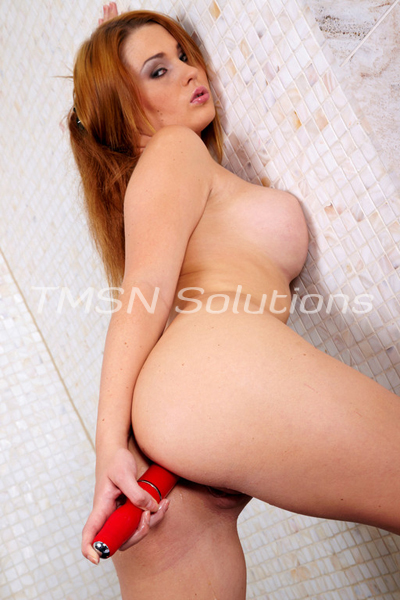 Kayla Cumsalot 1844-33-CANDY ext 357
I've been babysitting for this wealthy family all summer. The Dad works from a home office, but he's much too busy to keep an eye on the little ones, so they hired me, and they do pay me well. They have a huge house and a big, deep pool. Every time I take the littles out to swim, I can feel the Dad's eyes on me. He comes out of his office and just watches us.
I've decided to be a little greedy. Just looking at their lifestyle and the hungry look in his eyes, I know I can drain much more out of the Dad than the chunk of change his wife and I agreed on when I signed on for the babysitting job.
Greedy Babysitter Wants More
One day, the Dad had to actually go into the office, so I asked my friend to take the littles to a movie. I slipped into his office wearing a tiny pair of lace panties under a garter belt that held up my sheer, thigh-high stockings. A half-cup bra completed the look as I sat in his desk chair and riffled through his papers.
I found bank statements proving my greedy idea was correct. Leaning back in his chair, I kicked my heels up on his desk and continued learning about his work. Then I heard his footsteps as he neared the office door. I steeled my nerves and smiled over the paperwork when he opened the door. "K-kayla, my gosh." His eyes were wide as he took in my outfit. He swallowed as if it was the first time he ever had and choked out, "Where are my kids?"
I stood up and waved his concern away. "They're fine but we have something to discuss."
"Oh?" His gaze slipped down to my tits, and he was breathing heavily. I pressed myself against his chest and rubbed my hand down to his crotch.
"I think you're going to start paying me more, or I'll tell your wife how uncomfortable it makes me when you watch me while I'm in the pool."
"Oh," he choked again. "But you already make twice as much as our last sitter." I smiled and kissed down the side of his neck. His cock was throbbing under my hand, and I knew he was melting.
"It's not my fault she wasn't smart enough to drain you like I'm going to."
Kayla Cumsalot 1844-33-CANDY ext 357