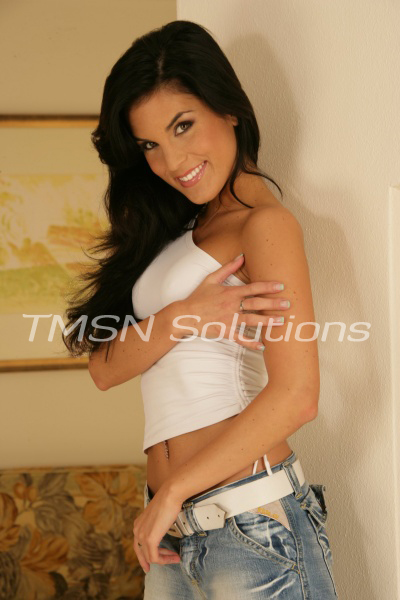 Wendy, the Bisexual Hedonist @ 844-33-CANDY, ext. 424
on Saturday, Sept. 17 – 8 AM to 1 PM EST
…continued from part 3
Surprisingly, she took my hand in hers.  I had always thought that if this might happen – and honestly I never believed that it would – that I would be the one to take control, to lead Angie into a world that she had never experienced before.  But that is not what was happening.  Angie was becoming my special pill.  I knew as soon as she kissed me.  It was ever the slightest of kisses, a little timid to be honest, but she kissed me.  I was dumbfounded but more than willing to let her lead the show.
We went back into the house with her holding my hand.  I had already assumed where she was going to lead me.  I could not but help to think in the back of my head that she had done this before.  She was not a virgin to bisexuality.  Either she had had experience with other women or she had been practicing at home by herself very well.  Out of curiosity, I was going to let her guide me.
A special pill
She led me back to my bedroom, a place where we had had many of our intimate talks.  But she and I were getting ready to experience a different kind of intimacy that we never had before.  Looking deeper into her eyes, I could do nothing but adore her more.  I had waited for this for so long.  We both laid on my bed, side by side, on my comfortable down pillows.  Our eyes never left each other's as she continued to stroke my hand.  I was completely vulnerable in her hands but I did not hesitate.  Where she wanted to lead me was where I was going to go.  Angie started to unbutton my short white dress shirt.  I had no bra underneath so I was very exposed.  But I felt exposed to her anyway, since she had known my emotions all along.
…to be continued
Wendy, the Bisexual Hedonist @ 844-33-CANDY, ext. 424
Wendy, Author at Phonesex Candy