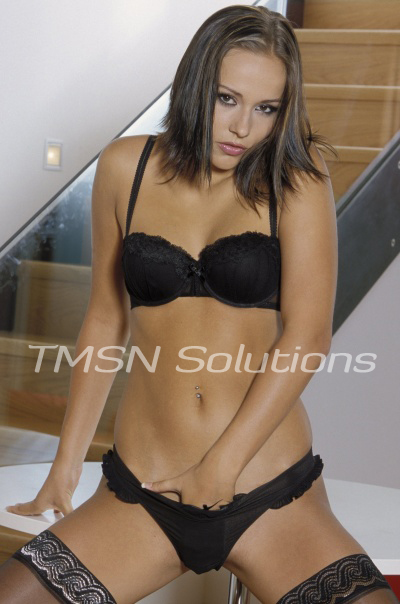 XXOO Laylene 1-844-332-2639 ext 419
Goddess worship.
Yes, I must be worshipped. I am a meticulous bitch when it comes to my beautiful hot perfect pussy. No sorry ass dicks or minuscule tongues are allowed near it. That goes for fingers and anything else your sorry ass is thinking about.
A shrimp dick is a negative. Nobody wants a millimeter peter or a centimeter slug. A cock with no stamina is also a no-no. So don't even bother.
But since you are here why don't you come here and sit down? Let me see what you are packing between your legs. Take off all your clothes and sit beside me. Don't be shy. You were all talk not too long ago. Hmmm…. Let me get a good look. Well, that's not too bad.
It appears thick and long. Beast-like. I think you will do it.
Goddess Worship
First, I am going to wrap my hand around your throbbing knob and give you a good jerking. Then you will put your hand on my ass and balance me while I rub my soaking wet drenched pussy.
No, you can't touch but you can watch. I see some pre-cum forming. You aren't going to blow this quickly, are you? Oh, my goodness, are you moaning? Is your cock twitching?
The feel of my hands and the smell of my wet pussy got you this worked up.
Oh my god, now you are moving your hips. Slow your roll buddy, this isn't a race, this is a marathon.
Damn, there is no slowing you is there? Ughhhh what a disappointment you are.
My fingers are covered in your cum. I want no part of your sorry ass spunk, not even a tiny little drop. Open up. Clean my fingers from your degenerate thick cum.
Think you could satisfy me?
Goddess Worship?
XXOO Laylene 1-844-332-2639 ext 419
https://phonesexcandy.com/sinfully/laylene/