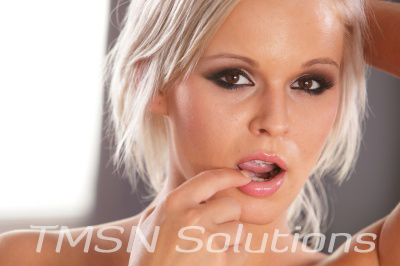 GIGI 844-332-2639 ext 299
Are you ready for your first BBC? We have been playing for a while by now. I love the way you adore me and excited each time I respond on your messages. You cannot stop from our meetings, little days and long night sexting. My voice is such a magic spell, that wrapped your ears and all you can do is to listen my lovely accent, while I tell you, what we are going to do this time. Any play with you turning into something hot and naughty, you make me feel so much fun and joy each time you tell me your new fantasy.
But my favorite part, of course are our dates. Oh, I love when you go down on me, taking off my panties with your mouth and spreading my legs. When your warm tongue slides inside of my hot pussy, I sigh with a long and loud moan, releasing my tension.
Are You Ready For Your First BBC?
When you are done pleasing me, letting me cum in your mouth two or even three times, you stand up and walk to the bed. When I follow you, I find you already in a positing: on your knees, head pushed into the pillow, spread legs and arched back. Such a lovely view each time: your legs are shaking a bit, your perfect ass lifted up and your needy hole is shivering under my look.
This time I want to try something else. I already played with your pretty ass in different ways: all sized of butt plug, g-pointed vibrators, to better stimulate your prostate and a medium size pegging toys. Each time you opens so well for me, your greedy asshole almost swallowing me inside, demanding more and more pressure. I think it's a good time to get you big black cock. I got it specifically for you, so huge and thick, it will perfectly fit in your ass. Al you need is to relax better and take a deep breath. You are not gonna change my mind because I know: you are ready for that cock and you need your ass to get totally destroyed tonight!
Slavic Mistress Gigi
844-332-2639 ext 299
https://deviantphonesex.com/gigi/