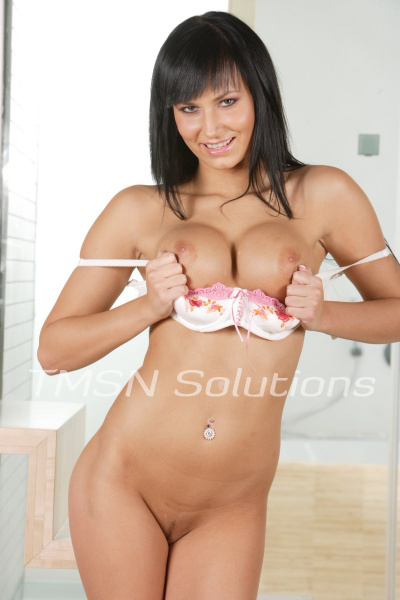 Zia 1-844-33CANDY ext 402
I know you want to knock me up. You look at me and think of how beautiful and sexy I am but also of how sexy I would be with a belly full of your little one. You have a breeding fetish, and you want to plant your seed inside me, right? I want that, too so badly. I want you to put a baby in me. It'll be so much fun to fuck me raw but even more fun to knock me up.

I have an amazing body, don't I? I'm told that every day. Some people would say not to ruin my perfect body by becoming knocked up. Well, that doesn't matter to me, and I know it doesn't matter to you, either. It will feel so amazing to be planted with your seed and to watch my little belly grow. Sure, my body will change but in so many beautiful, amazing ways.
I'm so excited to be knocked up by you! Let's fuck hard and you can shoot all of your cum inside my tight hole. It feels so good to me to be filled with cum and this time it'll lead to something so wonderful. I'm going to stop using precautions right now so that when you pound me, I will be nice and fertile for you.
Let's screw right now and make a baby together. Think of how amazing and fun it will be. You can touch and caress my large belly each day as it expands with life. You can know that I belong to you and am filled with something of yours. This body is all yours and I want your seed inside me, creating something new. Give me a call and let's create a life together. Please knock me up right now. I want it just as badly as you do.
Zia 1-844-33CANDY ext 402
https://phonesexcandy.com/candygirl/zia/