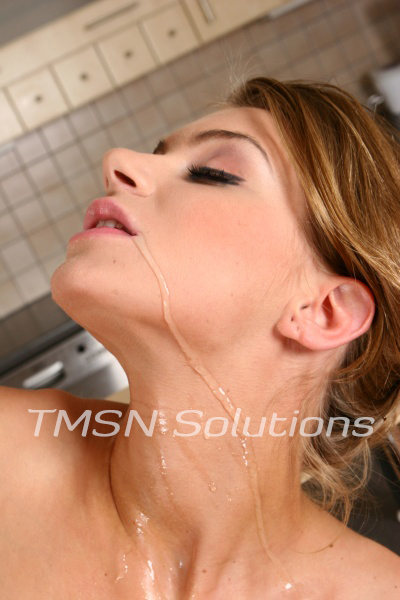 xXx Francie xXx 844-332-2639 x 208
I'm drooling at the thought of your cock between my lips. Anxiously, I wait on my knees in the bedroom. When you got home from work, you told me to ready myself for hard use. I supposed your day hadn't gone so well. That's okay; I'm happy to be a vessel for your frustrations. As I wait, my fingers trace up and down my bare thighs. My naked ass rests on my heels, and I try not to fidget.
It's dark in the bedroom, quiet too as I tilt my head, trying to listen for when you'll come for me. Time passes strangely while I'm on my knees. Has it been seconds or minutes? I'm not sure of anything except for the thirst building inside of me. My mouth feels empty and wet, hungrily waiting for your cock to fill the void.
Drooling For Your Cock
Finally, your heavy footsteps draw near, and I sit up tall on my knees. Spreading them open and slipping my hands behind my back. I lean forward slightly to allow my breasts to hang and my ass to be on display. You walk around me in silence; this always makes me so much hotter. I close my eyes and part my lips, trying hard not to whine or beg for you already.
Your hand cups my jaw and tilts my face up. I open my eyes in time to watch your other hand undoing your belt and pulling down the zipper on your slacks. My heart races as you finally free your thick cock and stroke it in your hands. My gaze lifts to yours, and you smile down at me. "Please, Sir." I whimper weakly.
"Don't speak." You bark and slap my face with your swollen cock head. A moan escapes me then, but you stuff it back down my throat as you slam your cock into my mouth. Drool leaks from the corners of my lips, but I don't resist. I just keep my mouth open as widely as possible so you can fuck your days' worth of frustration out on my throat.
xXx Francie xXx 844-332-2639 x 208