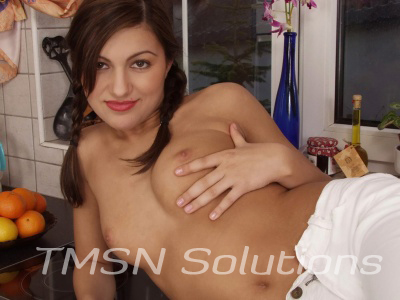 One of my favorite ways to make love to you is slowly and sensually.  I light candles in our room and surprise you with new lingerie that I bought to wear just for you tonight.  The light from the candles casts a soft glow and sets the atmosphere of romance.
You've been hard at work all day and now it's my time to spend with you.  Let me help you unwind and relax.  I'll take away all your cares and replace them with feelings of being love, cared for, and listened to.  All the things a loving girlfriend or wife would do for her lover.
Slowly and Sensually
You are the focus of my attention.  All of my energy goes into letting you know that you're important to me.  I beckon you into our room, patting the bed, indicating that you should sit down and let me take over.
I unbutton your work shirt, looking deep into your eyes.  Without breaking eye contact, I tease my fingers down your body and unbuckle your pants letting them fall to the ground.  I push your shirt off your shoulders and let them join the puddle with your pants below your feet.
I lead you to the bed and push you down on your back.  Straddling your hips, I lean over you and gently press my lips against yours.  Brushing kisses softly against your mouth, I tease my fingers up and down your arms and your side.  My soft luscious breasts in the satin lingerie press into your chest.  My sex, through my panties, molds against your hardening cock over your boxer briefs.
Your arms come up and around my back hugging me tighter to your hard hot body.  I hear you moan as your hands stroke my back and my lingerie bunches up in your hands.  That's when I move my lips from your lips to your neck and begin my journey to my next destination for my hot wet lips.
Where do we go next with our sensual romantic scene?  Call me and let's find out together.
Zesty Zoey
1-844-332-2639 Ext 403