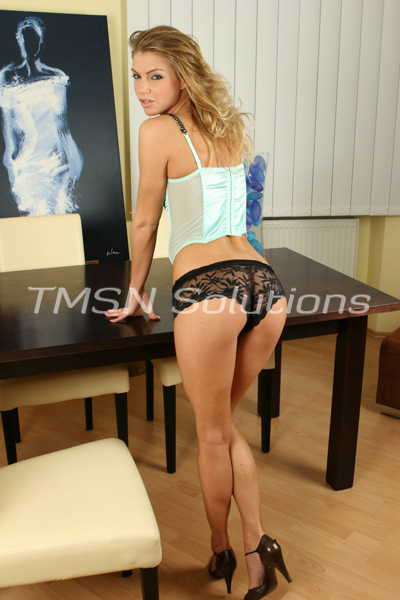 Francie xXx 1844-332-2639 xXx 208
Coming across men like you is one of my favorite 'projects.' It's adorable how inexperienced you are. I can physically see you shaking when I'm close. It makes you so much easier to manipulate. We both know you're salivating over my body. What would you do to get a chance to undress me? How far would you go to experience spreading my legs and tasting my pussy?
Would you wear panties for a chance to fuck me?
Would You Wear Panties For A Chance At This?
My laugh startles you when I ask. I'm not laughing because you'll look completely humiliated in my panties. No, I'm laughing because it's just the first step. You've thought about wearing panties before but didn't have the balls to steal or buy any. When I start to remove my pants, you start to hyperventilate.
Calm down, calm down. They are just panties. It's not like I'm asking you to suck cock for me…
Yet.
My fingers would play at the hip of my pretty, little, cotton panties. Turning to the side to show you how they fit up my ass, there is some coverage. I wouldn't make you jump right into a thong. We both know you're going to do anything I tell you to, so why don't we hurry this along and just get these off of me and pulled up your legs?
They'll feel so good.
Look at you watching my every move. It's ok to admit you want this. As I watch you hold those panties in your hand, your cock flexes with excitement. It's desired to be nestled in panties for as long as you can remember. Don't think about what this could mean or who it will make you. Just remember why you're doing it. Or something like that.
Francie xXx 1844-332-2639 xXx 208
https://phonesexcandy.com/francie