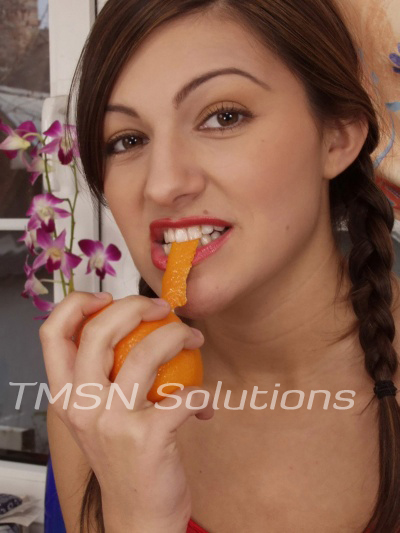 I recently decided to become and acolyte of the church of The Flying Spaghetti Monster.  My life shall now be devoted to worshiping his noodly appendage.  Well, one of his noodly appendages any way.  The biggest and most important noodly appendage of them all.  I have decided to devote my life to the worship of his great and holy penne noddle.  Of course, by penne I mean penis and by penis, I mean cock.
Worshiping His Noodly Appendage
I have worked hard to pass the many tests in the seminary of his noodlyness.  One of my many favorites was the 50 lashes with the wet noodle.  I mean it didn't really hurt very much but I got to eat it when they were finished "punishing" me into repentance.  Also, I wasn't terribly repentant because sucking the high colander's cock was super fun and sexy.  He certainly didn't complain while I was worshiping his penne with my mouth and pussy.  In fact, when he was finished cumming in me he made me sit on the face of one of the other acolyte's face to enjoy that savory cream sauce.
It takes great dedication to work my way up the ranks from acolyte to high colander.  But I have the devotion and determination to do it.  I want nothing more than to spread the joy of the great noodly appendage to all corners of the world.  It will take a great deal of penne worship and fucking in all my holes but in the end spreading the great news is my only goal in this mortal life.
All hail The Flying Spaghetti Monster and his great noodly appendage the penne.  Bow down all ye who set your eyes upon it.  Open thy mouth and accept his saucy spirit within you.  Do not spit but swallow the essence bestowed upon you.
Ramen
Zesty Zoey
1-844-332-2639 Ext 403