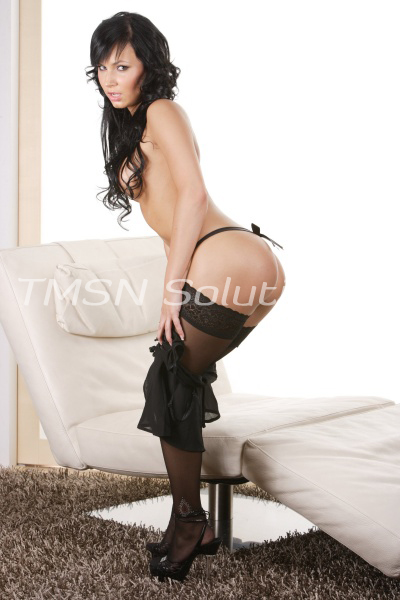 Zia 1-844-33CANDY ext 402
I see you staring at me, and your eyes are glued to my big, perky tits, moving down my tiny waist, to my tight ass, and finishing with my long sexy legs. I am one hot bitch and I love being sensually kissed all over from head to toe. Body worship makes me hot and I want you to worship this body tonight.
Let's start with my beautiful full tits. See those hard nipples? They love being sucked with your tongue swirling all around them. Then nibble on them gently and pinch them with those sexy fingers that will soon trace my entire body. You feel how full they are in your hands and you can't get enough of these perfect tits.
I Need You to Worship This Body
I want you to move down over my tight little stomach and enjoy my tiny waist. This tight girl works out hard to maintain this body and you should enjoy it. Cover my soft skin with kisses and lick all over my stomach and run your fingers down the sides of my tight waist. Enjoy the journey downward towards my sweet pussy.
Look at this pussy. I have such a beautiful tiny little clit and you can't stop yourself from sucking on it and licking it so good. I want your tongue moving all over my lips and over my inner thighs. Mmm that's amazing how you work that warm tongue. Taste my sweetness and even slide a finger or two inside me seeing how wet I am at this point from your sensual teasing and caressing.
Continue Your Body Tour
Finish with worshiping my long, strong legs. The thighs are so soft and beg to be rubbed and kissed inside and down towards my feet. Rub your hands over my smooth skin and enjoy the journey. Finish with my pretty little feet. I want you to suck on every one of my toes and run your hand down my arches.
Have you enjoyed licking, sucking, and rubbing this amazing body? I love when you worship this body and I want to have even naughtier fun with you now.
Zia 1-844-33CANDY ext 402
https://phonesexcandy.com/candygirl/zia/