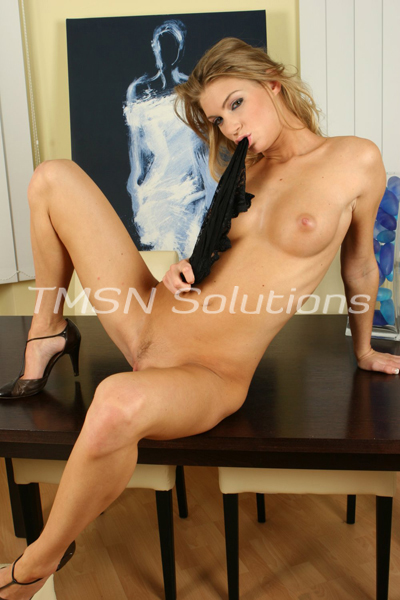 Francie xXx 1844-332-2369 xXx 208
Every time I undress, your eyes are glued to my ass. At first, I thought you just loved the round, fullness of my booty, but then I started to notice the way you'd touch my panties… not me. You always fingered the fabric first. So gentle with the lace, but you'd tug and stretch on the nylon.
I began to notice the way you'd moan when I wore silk. I should have caught on sooner. The way you'd pull my panties to the side instead of off should have been a big clue. Then there was that time you slid yourself between my panties and my pussy lips and came instantly. Why wear your boxer if you're so obsessed with panties?
Why Wear Yours
It's funny to see you look surprised. Your expression and your dick are saying different things. Take off your boxers; why wear yours when you can wear mine? I'll slip this body-warmed pair of lacy cheekies off, and you can slide them up to your legs.
Stop trying to say no. Look how hard you are. It's so obvious you want to. If I pulled down your boxers right now, I bet we'd find you leaking. But you're just jonesing to get into these panties, so do it. Pull them up high; who cares if your balls fall out.
Doesn't the material feel divine on your sensitive head? Why would you ever wear your own undies when you can always wear mine?
xXx Francie xXx 844-332-2639 x 208
https://sexylipsphonesex.com/