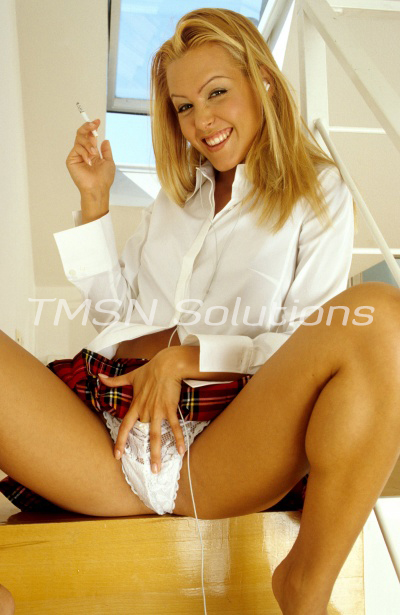 Bad Bitch Belle 844-332-2639 Ext 444
The colored, dried leaves drifted on the crisp breeze to dance around my feet as I strutted across the campus. My parents couldn't handle my wild ways, so they sent me to this frigid New England Boarding school that was supposed to reform me into some fucking lady. The student body was all female, so they assumed the chances of me getting knocked up again were lower than if they'd sent me anywhere else.
I glanced at the map in my hand and made my way to the building circled in red. Meeting with the Headmaster was the first thing on my list before I could enter my new dorm. Dear old Dad had been college buddies with the Headmaster and supposedly spilled all my dirty secrets in order to have the necessary strings pulled to get me in.
Welcome To Your Fucking Undoing
My knuckles rapped on the door, and a deep voice called out from behind the thick wood. "Enter." Electricity was pulsing through me at the idea of meeting my new nemesis. Did he really have any idea what he'd gotten himself into? I recall Dad had thanked the Headmaster profusely for this opportunity and warned me I had better not fuck it up.
Little did Daddy know, the only thing I planned on fucking was his old buddy and getting myself expelled so I could return to my everyday life of doing whatever the fuck I wanted to. I pushed the office door open, expecting to see some fat tub of lard leering over his desk disapprovingly at me, but what I saw instead made my panties damp.
Dad's friend had clearly aged better than he did. He wore a suit that showed off his broad shoulders and the shirt under, hugged over his pecs. I perked a brow in surprise and snickered. "Welcome to your fucking undoing."
Bad Bitch Belle 844-332-2639 Ext 444
https://phonesexcandy.com/belle