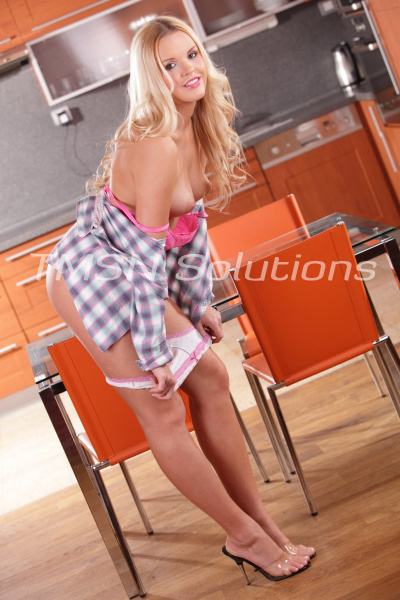 Being the town slut has always been so much fun. So when I decided to settle down, everyone couldn't believe it to everyone's surprise. not only did I find a husband. I snagged the richest man in Austin. He was tall, handsome, and sweet. The only thing he was lacking was in the penis department. But I promise I am a trophy wife with an insatiable appetite for cock.
Trophy Wife Spencer Phone Sex
Every day when my lovely husband leaves for work, I invite the football team over to fuck my young pussy. All eleven members were ready to use me like a toy, ready to be devoured. I come out in this pretty lace bra and thong black heels. Click-clack as they hit the tile floor. I turn the corner and see long, thick black cocks stroking, waiting for me. Click-clack as I walk closer, bending down for all eleven black cocks in my face. My boys, it looks like everyone is so happy to see me.
my mouth full of black cock. pussy being pounded and fucked by a ten-inch cock.
Drooling over all of these large dicks in the front of my face. As soon as I start sucking, I hear my husband's car pull into the garage. How was I going to explain all of these cocks in my mouth? He walks in the door, my mouth full of black cock. pussy being pounded and fucked by a ten-inch cock. My ass pounded right in front of my devoting husband. Spencer, what are you doing with all of these men.
Why are they fucking you? Well, honey, your wife is a whore. Your three and a half inches doesn't do it to the size queen I am. I should have told you, but look at this yummy cock and yours. Why wouldn't I want to make love to someone who can knock my walls out? Don't worry, your pretty little head husband. I will not leave you because you have a small cock. But instead, you're going to let me fuck whomever where ever I want, and maybe I will allow you to eat the cum out of me.
Sweet, Thrilling, Hot Pussy
My husband comes home every day at lunch to sit and watch me get devoured. Come to find out, he has been hoping for a year I would do this. It turns out my husband wants a wife that is a slut. I guess I don't have to stop being a whore just yet. I can continue to be the hotwife. Maybe next week I can bring the soccer team to pound my pussy. Fucking someone else's wife is just so much fun. And oh so very exciting. I love being a whore.
Spencer
https://phonesexcandy.com/spencer/
1-844-332-2639 ext 401