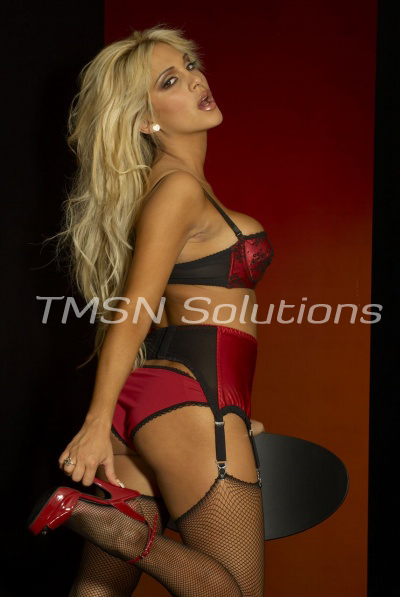 Mistress Pandora 1 844 332 2639 ext 283
How I use my sissy hook is very easy to explain. When you enter my basement of BDSM, you'll be introduced to many stations. I'll usually start you at the spanking bench for pegging, or the milking table for tease and denial.
That shiny sissy hook in the middle of the next room is always what every whore has their eye on. It is a beautifully constructed, thick chain-linked, slut torture hook. It has many functions, (all of which serve me purposefully and completely) while making you the sissified center of attention!
My sissy hook is like my sissy swing, yet much more barbaric looking, and easier to maneuver.
It turns you into a slutty party favor for the awaiting Dommes, trannies, or guys. I put you in the sissy hook last, and all the dicks (silicone or skin,) wait for a sissy to be hoisted for use. Think of it like a domination dungeon water cooler. It's good for bukkake parties, ballbusting, sounding, CBT and pegging. Depending on which way I hang you.
Upside down, you're just an open mouth to pass around in a 360-degree circle of cocks needing to be sucked. That's right, slut! When I hang you by your feet, you can be held onto a dick by your face as long as they feel is necessary. It's an ingenious way to make sure that you deep throat.
I watch you struggle as you can't use your hands. With an evil laugh,I fuck your mouth with my strap on. We hold you still upside down and have everyone just jack off on your face. I love a good splooging session.  I watch you look so content with your whore icing drizzled face.
Right side up, I tie your ankles to your wrists and hang you with your boypussy exposed! Everyone starts with lube, anxiously awaiting their turn. Technically, after the first dick, the rest of them can use the previous loads for lube.
This is also the perfect position for cock candling, parachuting, sounding rods, and other CBT related BDSM. We didn't even graze the surface of all of my toys. Call me if you like extreme domination mixed with BDSM. My sissy hook will give you the time of your life. Can you hang with the Alphas?
Mistress Pandora
1 844 332 2639 ext 283
https://sissyphonefantasy.com/pandora
https://sinfullysexyphonesex.com/pandora