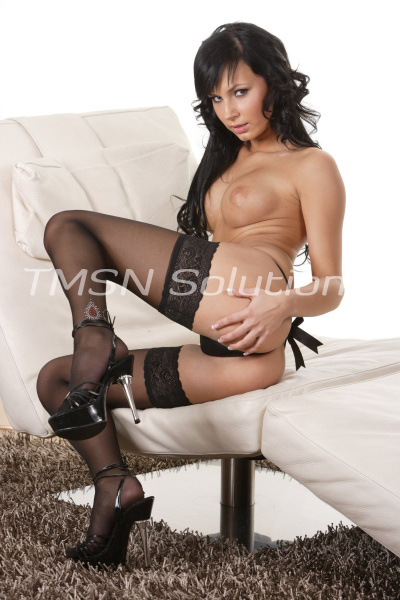 Zia 1-844-33CANDY ext 402
I'm sure you have heard of the term "maintenance spanking" right? If not, let me tell you a little about it. Maintenance spanking is what a submissive girl or brat needs to keep her behaving and satisfied. Personally, I need a lot of spanking sessions to keep me and my little ass happy. A good spanking keeps me in line.
My daddy used to spank me a lot when I was younger because I was such a bad girl. My little ass would be so red from his large hand prints, and I would pout and cry a little afterward. However, I was secretly happy after I received my daddy's spanking punishments. I have always loved the feeling of being spanked on my soft skin and it made me start being a good girl again, for a little while.

When I start getting too bratty or stepping out of line with my Master, he knows it's time for one of my maintenance spanking sessions. This is when Sir bends me over his knee and uses his hand or a paddle or a hairbrush on my sweet ass. The swats sting so badly but they feel so good and get those delicious brain chemicals flowing that cause so much pleasure all over my body.
I love being under the control of a strong, dominant man. Feeling his hand or paddle smack my supple skin and leave a nice, red hand print or mark on my flesh makes me tingle all over. I get wet through my panties thinking about being a naughty girl and getting a maintenance spanking. I think you should call me and spank this bad girl. You can put me back in my place and give me what I desperately need, and I can give you the same. I can't wait to feel you spanking me, daddy.
Zia 1-844-33CANDY ext 402
https://phonesexcandy.com/candygirl/zia/