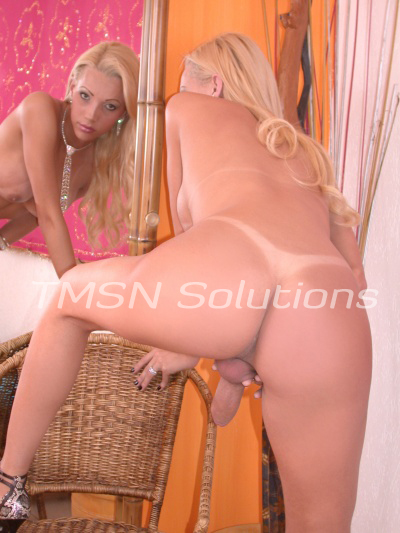 TS Alexus 844-332-2639 EXT 349 
That's right. Get down. Open your pretty cocksucker and say ahh. You've been watching me, scared to pick up the phone but your desperation is peaking. You can no longer sit on the sidelines and not have your gullet full of my glorious shecock.
I know you're hesitant, that you haven't ever done this before. Yet you've dreamed of it for so long. Imagined the way I would taste as my smooth head glides in along your tongue. Look at you, you're mouth is watering now.
Say Ahh Phonesex
You look good on your knees. Doesn't it feel right? As if you should have been at my feet all along. Now that you've come to settle into your proper place, say ahh and don't close your lips. Don't suck until I direct you to do so. Be still and allow your TS Goddess to explore the depths of your mouth.
I'll test your gag reflex and help you work through it. You'll do so to please me, like the good cock sucking servant you are. Feel my hands cupping either side of your head as I dip in. Long and slow. Then deep and fast.
Say ahh.
TS Alexus 844-332-2639 EXT 349
https://phonesexcandy.com/sinfully/alexus/