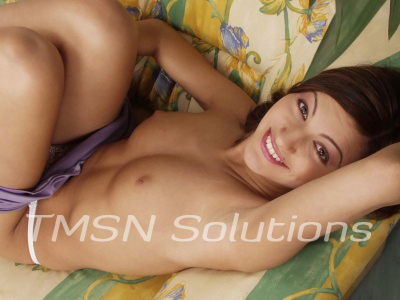 Sir lead me onto a stage.  The curtain was lowered but I could hear people murmuring on the other side.  I looked up at him with a question in my eye.  But he only shook his head and told me I would soon find out.  All I needed to know was that I was the entertainment for the night.
Entertainment for the Night
I walked to the middle of the stage with Sir guiding me to where a spanking bench had been placed.  He helped me kneel up on the pad and to bend over the upper body support.  I placed my legs and arms where I knew they should go.  Then lay still obediently as he strapped me down securely.
I tested the straps to show him that he had me right where he wanted me.  Then Sir nodded to someone off stage and the curtain began to rise.  It looked like a sea of people seated and staring at me.  A shiver ran up my body as I felt all those eyes on me.
Sir thanked them all for coming and hoped that they enjoyed the show this evening.  First, Sir spanked me with his hand warming and pinking up my ass cheeks.  Then he got out my favorite 16-inch pine wooden paddle giving me 30 swats which I counted out like a good girl.
he attached a massive dildo
Sir then nodded off stage again and a large fucking machine was brought in.  A murmur of approval came from the audience as he attached a massive dildo to the end of the machine's fucking arm.  He lined up the tip of the dildo with my pussy and turned it on adjusting it so that it was fucking me as deeply as possible.
Sir moved to stand by my head and pulled out a magic wand vibrator.  Turning it on the highest setting so I could hear it buzzing.  He walked back down by my pussy and pressed the vibrator against my clit forcing me to immediately cum for him.  Sir continued to hold the vibrator against my already sensitive clit.  He looked over the audience and asked for numbers to be shouted out.  He listened for a bit and then finally said that he thought 12 was the perfect number of forced orgasms before I would be allowed a break.
Zesty Zoey
1-844-332-2639 Ext 403