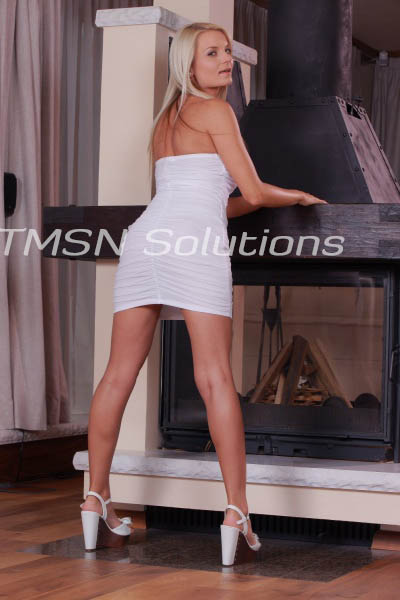 Phonesex with Felicity 1844-332-2639 x 270
I've grown bored with my day-to-day routine. Wake up, get ready for the day, drop my son off at school, and then wait. I wait for school to be over; I wait for my husband to get home. Rinse and repeat. I'm just bored. And what's a bored housewife to do? Get my real estate license! It shouldn't be that hard to sell a house, right?
I mean, I'm a pretty girl, and I know how to give a home tour. So I drove to my local broker's office and told him I was interested in going down this path and was hoping he could guide me. He gave me once over and stood up from his desk. "I have a showing in ten minutes; I'll take you along. You can be my real sexy estate assistant."
Real-Sexy-Estate Phonesex
We arrived at the property, and I was blown away. The house was massive! Four stories of modern architecture and sleek lines, the potential buyer must be loaded. The broker placed his hand on my lower back and ushered me up the drive. "If you help me sell this house, I'll give you a piece of the commission. The buyer is almost here, and he loves blondes. Just tease him a little, will ya? Get him to open his wallet, and we can do this without you getting a license."
Of course, I agreed. Why wouldn't I want to make a considerable chunk of cash during an afternoon where I would have just been sitting around the house. The buy pulled up in a sexy sports car. My whole body tingled at the idea of how much money he was worth. He stepped out of the car, and he wasn't much to look at, but that didn't matter. I wasn't going to be sleeping with him.
I gave him a tight hug, feeling my nipples stiffen with the excitement. "Welcome, I'm so glad you're here! Are you ready to see your new home?" The short, balding, potbellied millionaire smiled wide and only looked at my tits. He nodded, and I knew he wouldn't see much of the house as I gave the tour.
Phonesex with Felicity 1844-332-2639 x 270