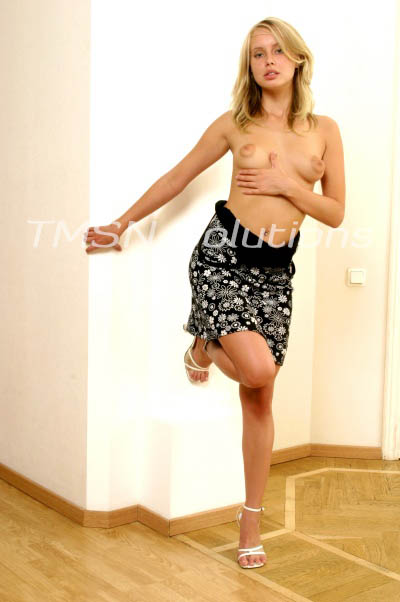 *Allison* 844-33-CANDY ext 286
Grab my hair and force me to kiss you passionately. Don't tell, show me. My gift to you is my endless devotion to pleasing you Master. This body is all yours to savor and use as you please. You have made me do so many embarrassing things to prove my devotion to you. I will admit that I get so hot when you push me against the wall and take me. Rip my dress off and have at me! I am yours forever.
You begin to pull me towards you the minute I enter your house. I know how long you have been waiting for me. I'm here now so you may take anything you want from me. You have proven yourself to be worthy enough to serve. You're different than the other jerks that I interact with on a daily basis. You never wasted time on cheesy pick-up lines since you knew you would own me the minute you saw me. I played hard to get at first but I have always wanted you to push me to my limits. You succeeded and now I'm yours.
Our sex is amazing. The way you rough me around and push me against the walls while you pound my pussy is the best. I have never played with a lover like you before. I'm so lucky to have met a Master that is capable of making me obey so well. I will do anything for you. You like to play games with me and punish me if I mess things up. It's so exciting. My pussy is now wet to the touch and I need you to call me and push me.
*Allison* 844-33-CANDY ext 286
https://phonesexcandy.com/allison/